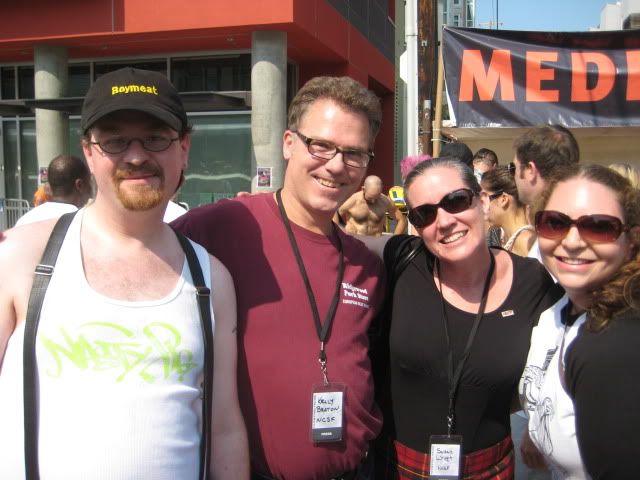 Boymeat, Kelly, Susan and Kathryn at Folsom Street Fair 2009
I was honored to spank Susan Wright at Kinky Kollege.  She is one of the most spankable people on the planet!  Thank you to Kelly for allowing us to do this.
In addition to being the founder and spokesperson for NCSF, Susan is a published author.  Her new erotic urban fantasy, Confessions of a Demon
, is coming out next week. And one of the characters in it is named after and inspired by me!