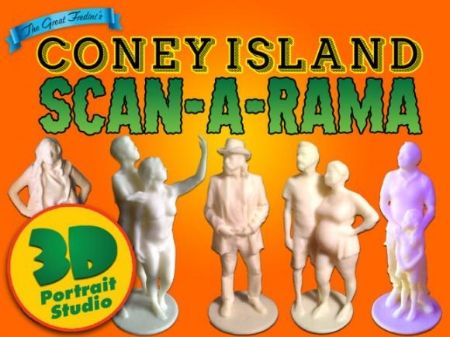 We went for brunch at Tom's Restaurant in Coney Island. I like the lemon ricotta blueberry pancakes. I also really love Coney Island. Afterward we wandered around. There was a guy on Surf Avenue near the Freak Show with a 3D printer. He showed us how he scans people and then makes a little statues of them.
Don Quixote was excited about this. His wheels were turning as he asked questions. He then turned to me and asked, "Wouldn't it be cool for you to have a little statue of me?"
"Well, it's made of ABS plastic…"
"And?," he wanted to know.
"It's too hard to stick pins into it."
">He looked at me eyes wide open and did not say anything.
"But that's cool," I said. "I can always stick needles directly into you!"
He still did not say a word. He just held my hand as we crossed the street to the subway.