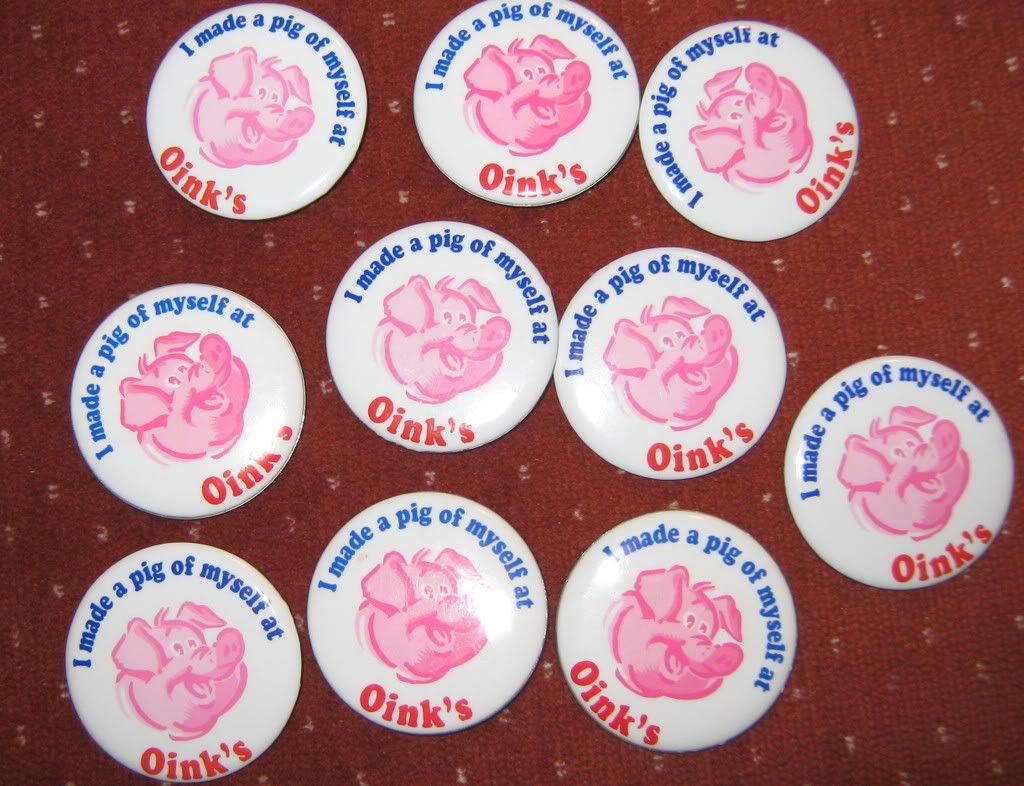 I am bringing 10 of these buttons to camp. If you make a play pig of yourself with us at Oink Cabin, you can earn one of these buttons. Offer open to the first 10 people to be pig enough.
Fine print: Oink cabinmates are not eligible (we're trying to lure some fresh meat). And that poacher is not allowed!
Thanks to Jocasta for getting lost in Michigan and finding these.