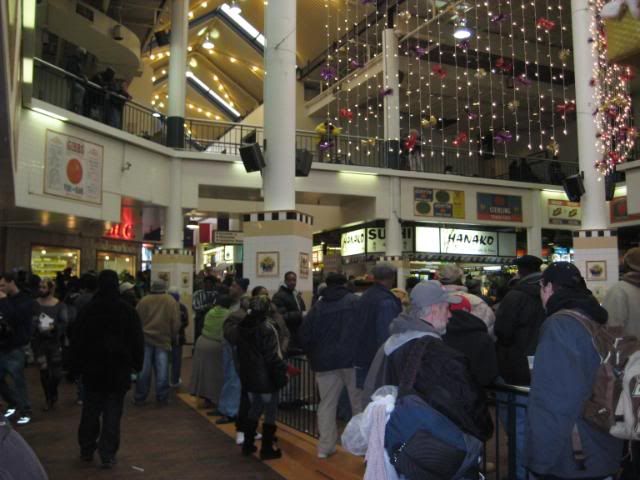 Whenever we go to Baltimore, we try to go to Faidley's in the Lexington Market.
Not always so easy because they close at 5:30 on Saturday and are not open on Sundays.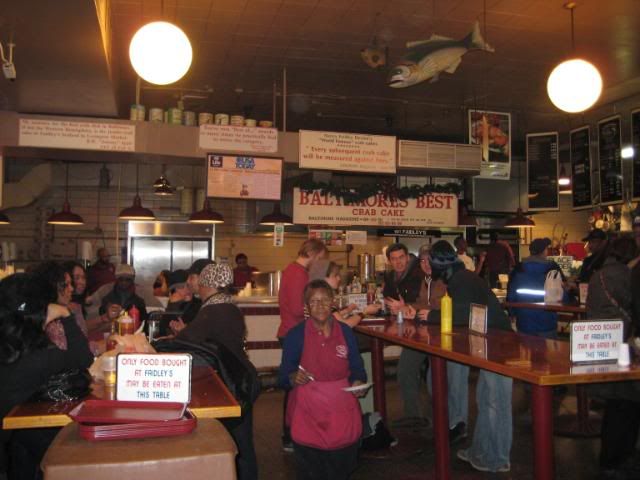 It's a stand-up kind of place.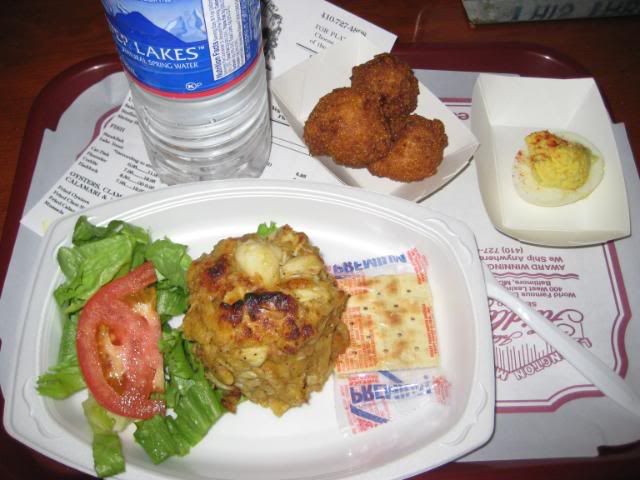 I get a broiled lump crabcake.
The hushpuppies are not on the menu. You have to ask for them.
This time I also tried a deviled egg. It tasted sweet!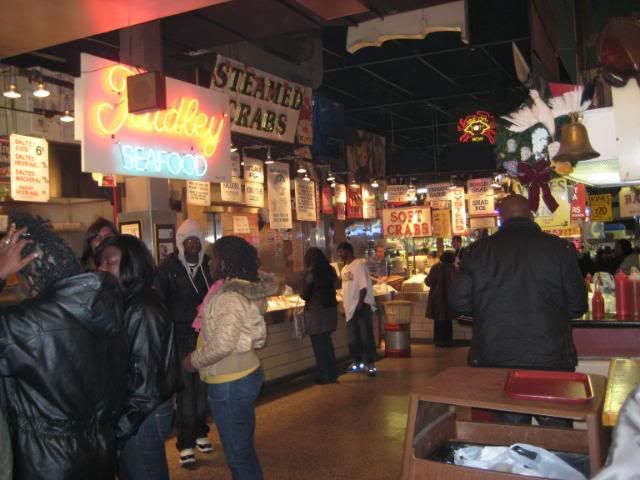 You can also buy all sorts of fish and seafood to take home and cook.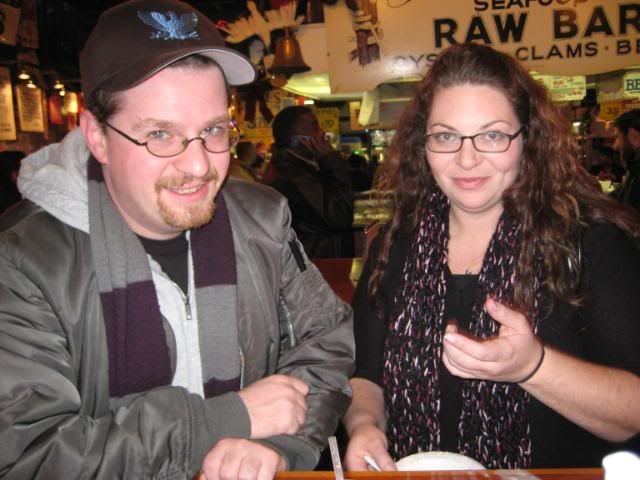 Boymeat loves Faidley's.
It was Kathryn's first time and she liked it too.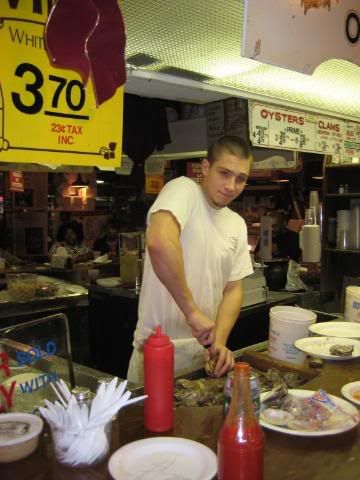 Aw, shucks! He's cute!