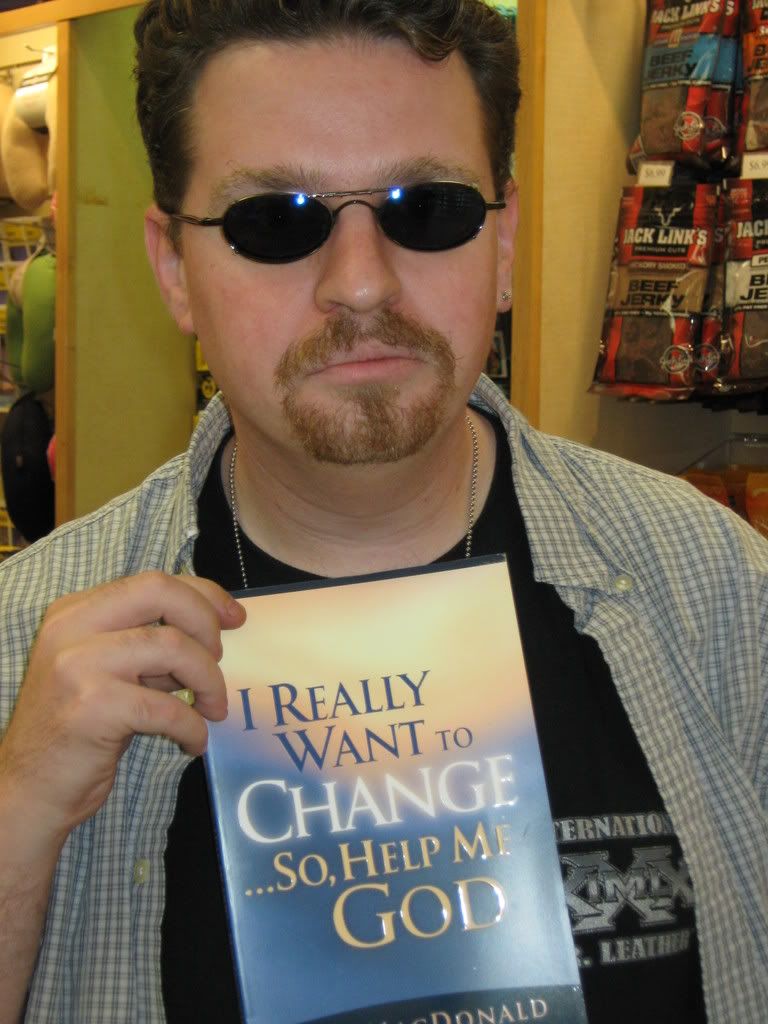 Well, I am back from Leather Retreat!
I had the new laptop with me, but was too busy to post! I had my new camera along, but we are not allowed to take photos at camp. I took that one up there on the way to camp and there is one on the way back. Maybe I took a few inside my cabin. Just don't tell anyone.
I arrived home with sore nipples and a sore throat. Those are the remnants of some great sex: threesome sex where the other two people worked hard to make sure I came big time.
Oink cabin rocked. Once again we are award-winning and the stuff of legends. Every camp event adds to the culture of Oink. More about that later.
I was able to add Rita Seagrave and Lochai to the 100 Divas list.
I made some new friends. I strengthened connections with others. I want to get to know certain others more and spend more time with them.
I paced myself and did not get to do everything that and everyone who I wanted to do. I could use another three days at camp.
My classes went well. The mummification class was intimate. We moved the fisting class outdoors under some trees and that was lovely. The piercing class ran long, but nobody seemed to mind. It's a new class. I need to tighten it up.
I've got a bunch of stories to tell, but they will be posted over time.
I know I have still not finished the IML posts, but it's not like there is a deadline. If you really need to know who won, there are other places to find that out. I do documentary, not news reporting.