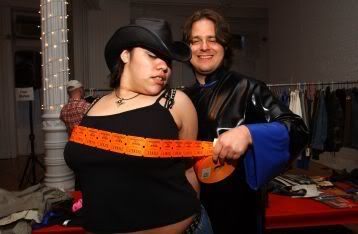 LPM 2003 (photo Barbara Nitke)
This rain-out at Shea reminds me of the year we had a big rain at camp and they made a
big slip-and-slide
.
I enjoyed watching Sofia playing out at Portland Kinkfest. In addition to be a bondage expert, she is also an aerialist and likes to climb on her bottoms after they are tied up. This teaser video wants me to see the whole show! If you are in Seattle, go see it!
In honor of the Mermaid Day Parade, which I am sad to miss.
And in honor of Leather Pride Night, we've got the remake of Cruising. It's really well done. This is the link to Part One.