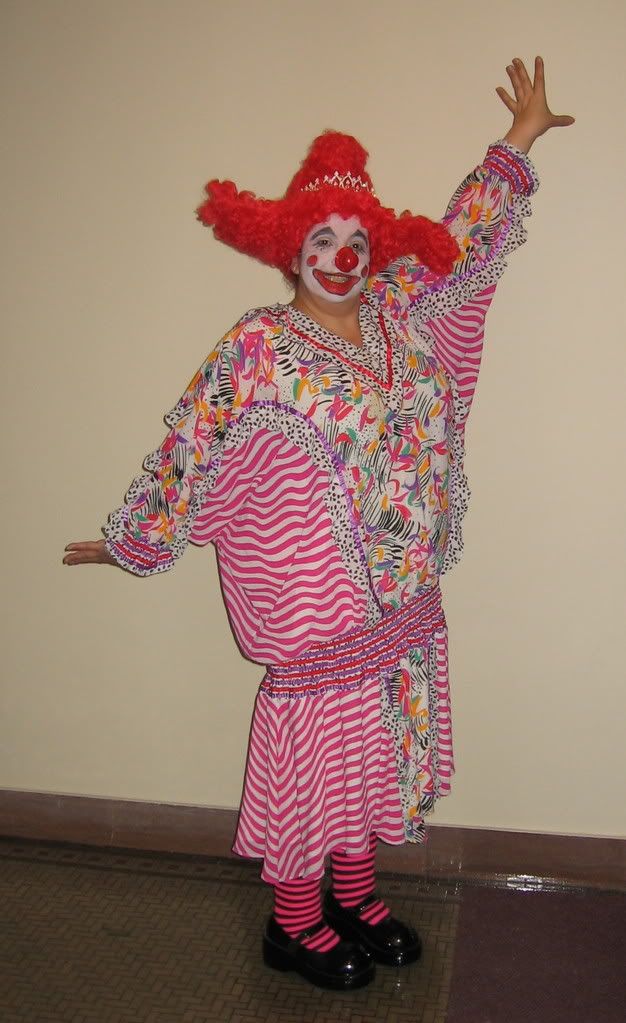 photo by Lumpo
Do you want a spanking? I am teaching spanking at TES on Saturay at 7pm and I am looking for at least one demo bottom. Preferably female. Have you ever come from a spanking? Or even get close to it? Email me at lolitasir (at) gmail (dot) com
Ducky Doolittle is a role model to me in a bunch of ways. Yes, there is the sex educator thing, but also she is the first erotic clown I ever saw. This is a great video of her (but it never mentions the clown stuff).
These days driving around NYC with Boymeat is extremely… interesting. He often lets loose with "If this were Grand Theft Auto, you'd be dead right now!"
Elle at Sex and The Ivy talk about how "boyfriend" is such a loaded term. In fact, if one more person who ought to know better calls him my boyfriend again, I might just have to get a t-shirt that reads "Please remove your label from my relationship."
Last night, we went to dinner at Virgil's before seeing Passing Strange. And, gee, I was just a cranky pants. I am embarrassed by myself. I actually yelled at the waitress. And I had nasty things to say about everyone and everything. I am scolding myself for being such a bitch while out with good friends. WTF?