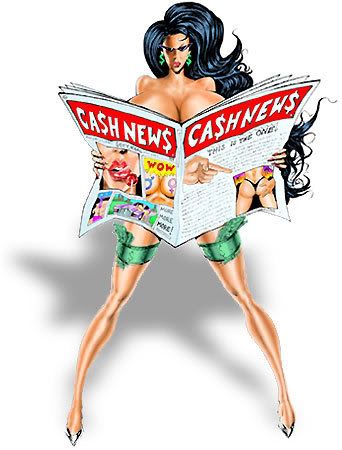 This was written in March 2006 about Dark Odyssey Summer Camp 2005.
Combining sex and money is taboo. Nice girls don't use money for sex and they don't trade sex for money. I am a nice girl, but being a pervert I am attracted to the ideas of doing it for money and of also paying for it. See? I am a true switch who likes it both ways.
Everyone started off the weekend with five 100 Kundalini Cash bills in their registration packets. I found ways to earn more money. On Friday night, I helped out with the Wheel of Destiny. This is where various play stations were set up – stations like spanking, kissing, rope bondage, sensory deprivation, etc. People lined up and the wheel was spun and the person had to go try out the activity at that station. I staffed the fire play station. As the people came by, I would do some fire play on them and they would earn a Kundalini Coin from me. But some people came by who had not spun and they wanted to try fire play anyway. I told these people that I would let them try it only if they paid me one Kundalini Coin. So, yup, I had this little side business going. At the end of the event, I was given a payment of a handful of coins from the organizer as well. So I made a pretty good haul on the first night.
M was in Oink cabin. I did not know her before camp, but Tristan knew her and suggested that I invite her into my cabin because Tristan thought I would be a good role model for her. She is only 21 years of age. I was nice to her and did not chickenhawk her because I figured that as a role model I should behave myself. But M approached me on Saturday afternoon. She wanted to be spanked and she had asked around at camp and all these people had told her that I was the best spanker. Nice to have that reputation. I told her that I would spank her, but she would have to pay for it. She was shocked that I was asking for Kundalini Cash and went off to think about that.
On Saturday night, I stepped in at the last minute to be stage manager of the talent show. We had over a dozen acts and I had to coordinate the talent and the music people and the emcee. This was a stressful job, but I was paid 1500 in Kundalini Cash. My girlfriend, Peggy O, had been one of the acts. She did a dance and stripping act. She was paid 500 Kundalini Cash. She grumbled to me how the dancers are always underpaid while the management makes more money. Oh well, that is the way it is on Broadway as well. I felt like a fat cat with lots of money.
We got back to the cabin and Peggy counted the money. We had 4300 Kundalini between us. We decided that she would be the accountant and I would be the business manager. We dressed sexy, grabbed our loot and headed up to the Garden of Carnal Delights.
The Garden of Carnal Delights was four rooms each decked out differently. The first room was the Make-Out Room. It was for kissing only. Peggy and I spent some time in there kissing. We do not normally do a lot of kissing with each other and we found this a fun activity and maybe we will even kiss more in the future. The next room was the Orgy Room where any kind of sex was okay. We did not do much here. Next, we toured the Objectification Room. Here, there were about eight or ten bodies which lay on beds and we could only see them from the waist down. The other half of their bodies were behind a curtain. Signs were posted over each of the bodies outlining what they liked and what their limits were. Except for fondling someone's balls, we also did not do much here either.
We moved on to the fourth room, which was the Brothel. We had lots of money and we wanted to buy a whore or two to please us sexually. There were male and female whores selling themselves. We looked around and we both chose the same man. He was a young and beautiful transman – tall and slender with long blond hair. He sported a nice sized strap-on cock. We approached him. "How much for you to fuck?" He told us 200 for vaginal, 300 for anal. Well, he certainly was affordable! "OK, I want you to fuck my girlfriend and if I like what I see, I want you to fuck me, too." His eyes lit up and he explained that he was owned and then showed us that the strap-on was locked on and that we were not to try to violate it by trying to get around it. "Don't worry, we're not interested in doing that."
So, I paid the man 200 and he began to fuck my girlfriend. I watched a little bit, but got bored and wandered off. And I ran into M who still wanted a spanking from me. She had thought it over and was willing to pay me 300 for a spanking. We went into the Orgy Room and I took M over my lap and spanked her good. So, while I spent 200 to get my girlfriend fucked, I was out earning 300 for a spanking. Hee hee!
After the spanking, I went back to the Brothel and the transman and my girlfriend were just ending. I tipped him an extra 100 because he did such a good job and I told him that I wanted to be fucked by him, too. He needed a shower and a break, so we agreed to wait 20 minutes.
After 20 minutes, we went back to the Brothel and there he was. We started fucking and it felt so good when his cock slipped inside of me. After a while, we changed position and went doggy style which is my favorite position. I had a little bullet vibrator with me which I used on my clit. I came, but we kept fucking. I handed him the bullet and said, "Stick this up my ass and I'll give you an extra 100." It went in fast and easy. It felt so good having both holes filled. When we were done, I tipped him another 200. He was happy to get the money, because he thought his Master would be pleased.
I am definitely looking forward to the next Dark Odyssey Summer Camp and I hope that there will be more ways to earn money and spend it, too!