Friday night I went to Charles Gatewood's opening at the Leslie-Lohman Foundation.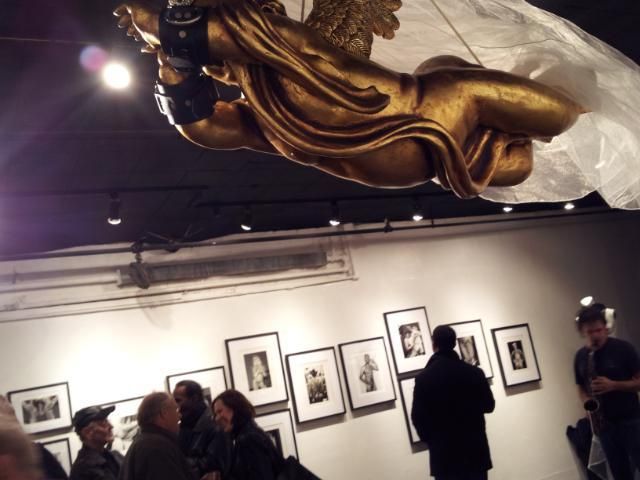 This is one of Kymara's mannequins at the exhibit. Those are antique love letter accessorized with a leather blindfold, collar and leash from Purple Passion, a sponsor of the show.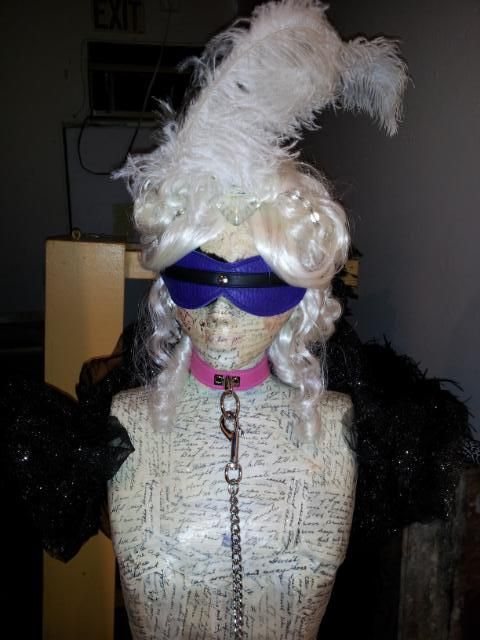 Some really cool people showed up. Mike and Nayland were there!