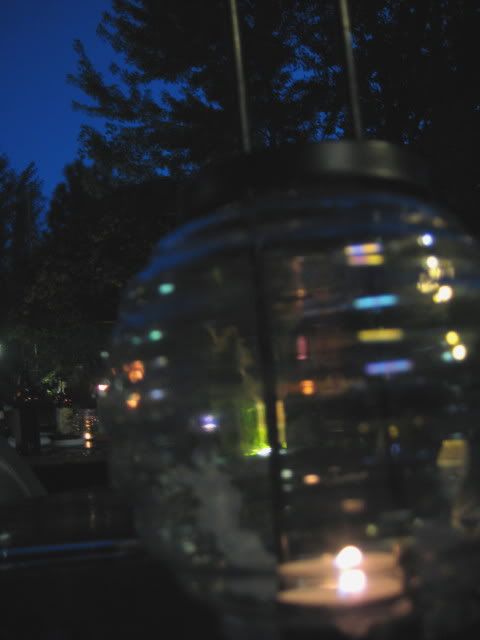 On Thursday I went to a kissing party held in the private upstairs of a bar. The hostshave a bunch of rules (like "Ask before you touch," which is exactly the kind of rule I like having at a party) and they require that everybody attends with a Pal. You are responsible for your Pal's behavior and your Pal is responsible for your behavior. If one of you misbehaves or breaks a rule, then you are both kicked out. It just takes two people to complain for someone to get kicked out, so if you think someone is acting creepy, say something to the hosts. They were very friendly to me.
The dress code is creative and flirty. Dress for a party, not business attire or jeans/sneakers. People dressed festively and some wore fetish type clothing. I wore my leather chaps and boots and that was appropriate. I would also been good had I worn a corset. They also suggest bringing a toy (like a blindfold or dice or rope). I saw some people had brought restraints or a crop. I brought two lengths of soft pink nylon rope. It was a good choice, because the party is sex-positive vanilla but very BDSM friendly. I would not schlep a big toybag with heavy duty equipment there.
It was a friendly crowd and, at first, I saw a lot of talking, but not a lot of kissing. I met a hot girl who had remembered me from a Chemistry party back in December. She and her Pal had been to my flogging class the week before. We had lots to talk about. She expressed an interest in kissing me. I told her that I wanted to tie her up and then kiss her. She agreed. Oh, the hotness!
She is very beautiful with long dark curly hair and soft smooth skin. And she smelled good. She was quick to shed her bustier. I took my time tying her hands behind her back. Her breasts jutted out. "I like pain," she told me. I began to go towards her nipples and she quickly added, "But not on my nipples." As I backed off, she changed her mind, "Okay…"
I put my mouth on her nipples and gently flicked them with my tongue. She was very sensitive and a little play went a long way. I grabbed her hair. She told me how she loves having her hair pulled hard. I controlled her with her hair and teased her with my lips. First, her neck, her ear, her cheek and finally I kissed her lips.
"I wish you had brought a flogger!"
"I do not need a flogger to hit you." I slammed my palm into her chest. She liked it. I slapped her and punched her and bodyslammed her and spanked her, She came and I kissed her some more.
Really hot girl. I love how she could so easily tell me what she likes. I hope I run into her again.
I left the party early because I had still not packed for my Chicago trip and I was leaving in the morning. As I left I saw what I thought was a game of Spin-The-Bottle.