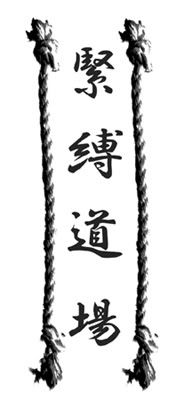 Rope Bondage Dojo® comes to NYC!
April 10 – 11, 2010
Stage I Dojo:  Suitable for all, 18+
Location:  The LGBT Center
Time:   Noon – 8pm both days
Cost:   Single US$350, Pair US$600. Limited to 30 students
Registration opens about 6 weeks prior to the Dojo date.
Are you serious about improving your rope bondage skills?
Do you want to erotically please and sexually pleasure your partner using rope?
Do you want to learn how to be a better bottom or receiver of rope pleasures?
Ready to get to the next level of education?
Do you want to do safer rope suspension bondage the right way?
If so, you'll love Rope Bondage Dojo®.
It's designed with a multi skill-level layered education style to create an exceptional learning experience for both the experienced and novice players.
In two days, your rope skills will improve dramatically through16 hours of concentrated, personalized and hands-on education by Midori  and DeLano, two exceptional instructors.  It's a weekend-long immersion and training course unlike any other!
Do you need previous rope bondage experience?
No! All we ask is that you are over the age of 18 and you are able to tie your shoelaces.
= = =
Bio
Midori is a writer and lecturer on a wide range of sexual topics. She is well known for her rope art and authoring the first English language book on the topic, titled "Seductive Art of Japanese Bondage."
With a degree in Psychology from the University of California, Berkeley, and vast indispensable experience as a pioneering San Francisco sexuality educator, she continues also her work as an activist and fundraiser for many causes. A regular advice columnist for Carnal Nation and Men's Health, Midori has appeared on HBO and BBC, and has been featured in Vogue, Playboy, Der Spiegel, Cosmo and more. Multifaceted in her expression through installation, performance and photography, she presents to art institutions such as Tanzquartier, Vienna, and Das Arts in Amsterdam. She's also the written "Wild Side Sex" and "Master Han's Daughter."