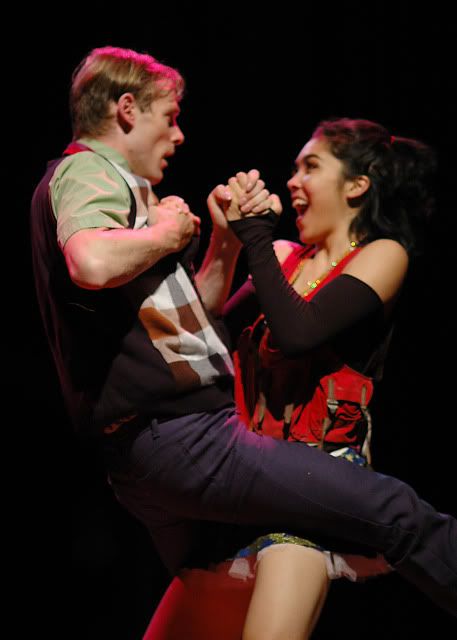 PEG-ASS-US
A wholesome kink-comedy about butt-sex, with puppetry, song, dance, and… mythical creatures!
Winner, Best Comedy – 2008 San Francisco Fringe Festival
"Sex-ed at its best!"  Drs. Carol Queen & Robert Lawrence (Center for Sex & Culture, SF)
John Leo and Sophie Nimmannit have crafted perhaps the silliest, most heartfelt romantic comedy about anal sex imaginable. Build in their passionate lover's quarrels that unearth the messy entanglements of desire, fear, the need for acceptance, the hope for a sexual revolution – and the duo bumbles to a climax where everyone gets off.
From Pack of Others
Created & Performed by John Leo & Sophie Nimmannit
Directed by Leslie Strongwater
Fri's & Sat's at 10pm: October 2*, 3*, 9, 10, 16, 17, 23, 24
Dixon Place, 161A Chrystie Street (between Rivington and Delancey), NYC.
Tickets: (*$10 Previews) $15 General Admission / $12 Students & Seniors
Reservations: 212-219-0736, dixonplace.org
Watch the trailer.