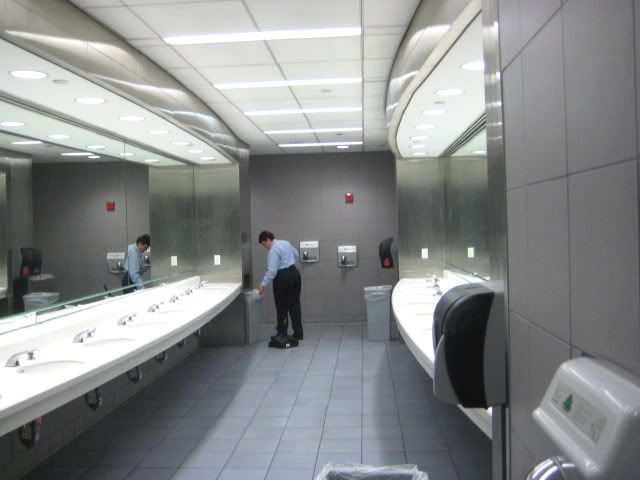 In many ways, it was a perfect weekend, or at the very least, a perfect way to tackle the complexities of attending Floating World and Jack's funeral.  Don Quixote is a very good daddy and treats me like a Princess.  We are very comfortable, yet flexible, in those roles and are able to make them work in almost any situation.
On Friday and Saturday, our focus revolved around the classes I taught.  DQ bottomed for all three classes.  For the most part, classes are never about my bottom, but rather about connecting with the class and teaching.  However, since Friday night's Mummification class was the last class, I was able to transition that class into a scene.  I did not take DQ out of the mummy wrap at the end of the class and he stayed in until 11:45pm.  That was perfect!
There was other good play as well.  Lots of bondage, both metal and rope, the new gag and some CBT.  I also gave DQ his first cutting.  It's very sweet and I am curious to see if it will scar.  If it doesn't, we may re-cut it.
We spent time at vending and I picked up a custom order from Venus Ropes.  Two pieces of gorgeous gold 8mm four strand Bavarian in a custom length of 36 feet each.  Very nice.  I also stopped at Rainbow Rope for some sundries.  DQ bought a beautiful 4 foot signal whip from Victor Tella, a well-made leather leash from Purple Passion and a custom embroidered T-shirt from Needle Play Designs – it says daddyslutsub.
We only made it to one class.  It was Partial and Full Suspension for Intermediate and Advanced with David Lawrence.  We both really like David's teaching style and learned some new tricks plus I finally mastered the Reverse Portuguese Bowline.
We were very adventurous with food.  Thanks to Viviane, who put together a food guide/map, we found a Portuguese BBQ dive in Fords, a Malaysian restaurant and a great diner.