Last week, John Weis hosted a party at his home for Christine Quinn.  I like Chistine very much and believe that, for the most part, she has the best interests of New Yorkers like me in mind.  She's not perfect and we do not agree on everything, but we agree on enough issues that I support her.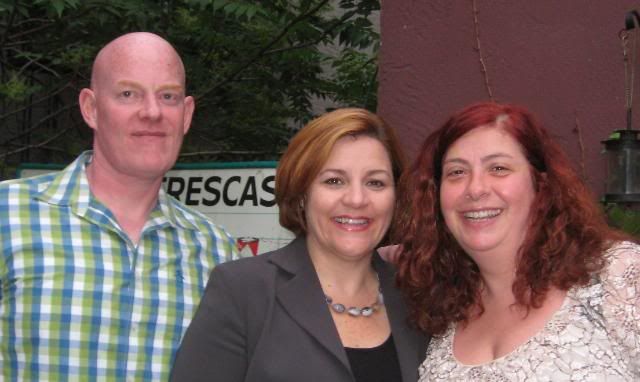 John, Christine and me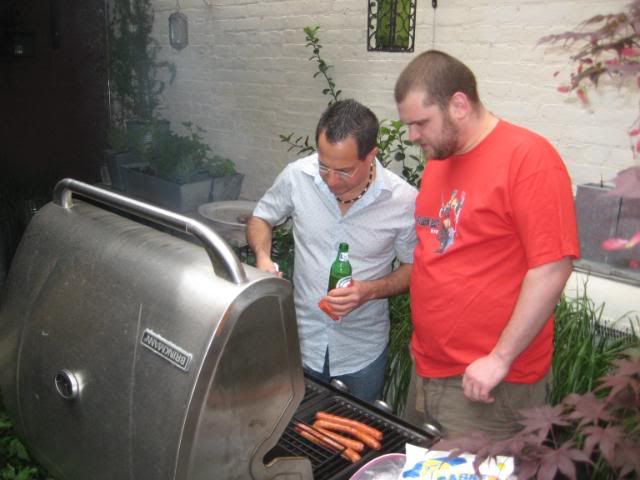 Bob gives Joey some barbecuing tips.

Brian cleans up after Larry made yummy cupcakes.