Saturday June 6 was a gloriously sunny day to head down to Asbury Park, NJ for Foreplay, a BDSM-Leather-Bear block party.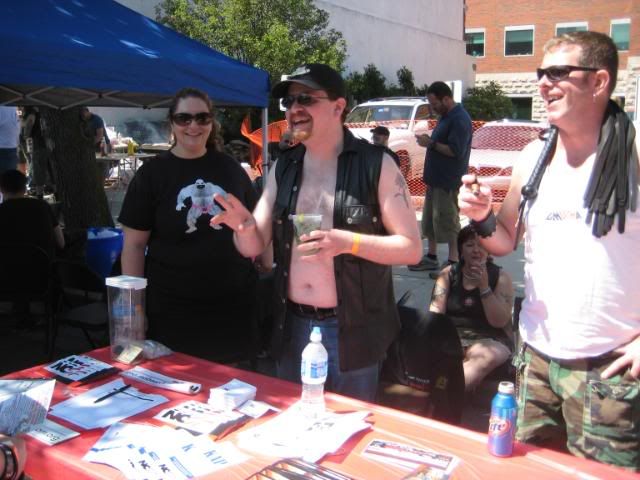 Kathryn, Boymeat and Grant work the NCSF/Leather Pride Night table.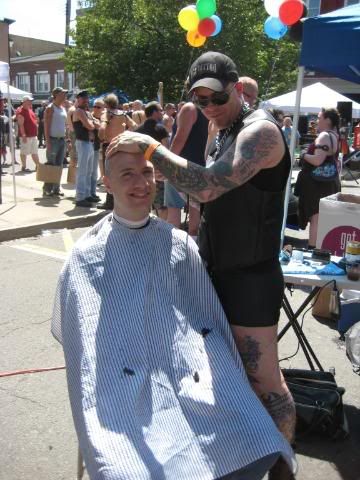 In addition to helping out at the table, Jake also set up his barber shop.

Grant brought his flogger.  Boymeat put it to good use.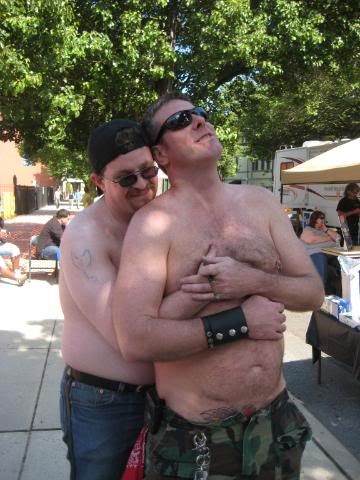 Aftercare.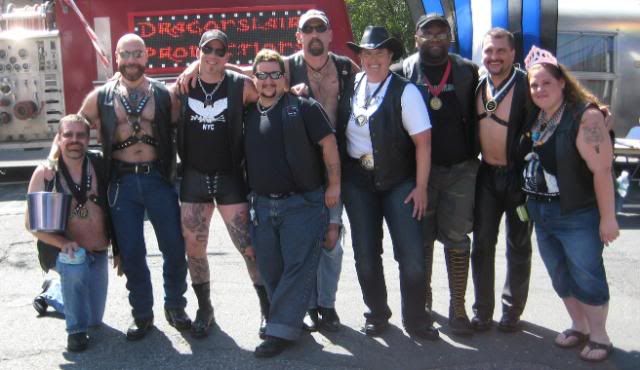 The titleholders posed for a photo op.

Cowboi Jenn is the new Mid-Atlantic Leatherwoman.

Master Larry and slave barb.

Lady D and Anna.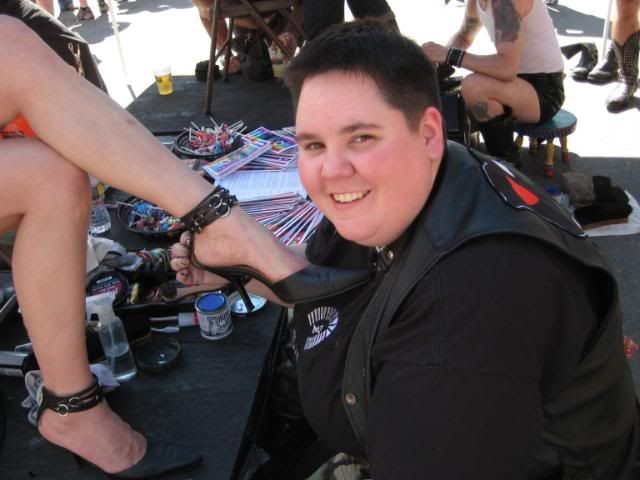 Lisa bootblacked.

Kyle is the new Northeast Community Bootblack.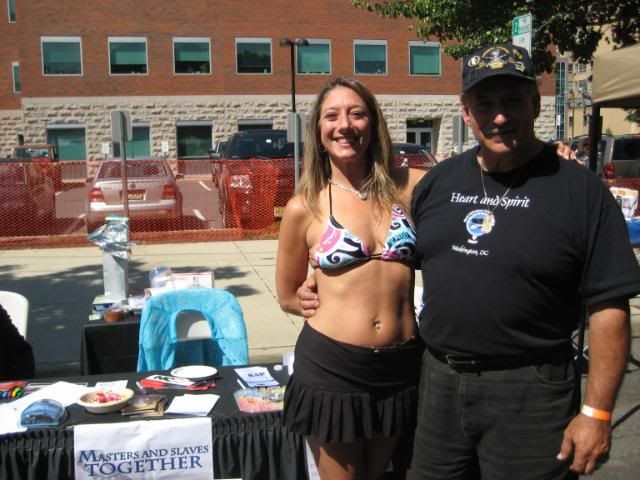 I bought $10 of raffle tickets from Master Tony and slave susan.
I won two prizes!

Boymeat and Kathryn show off their new shirts from NeedlePlay Designs.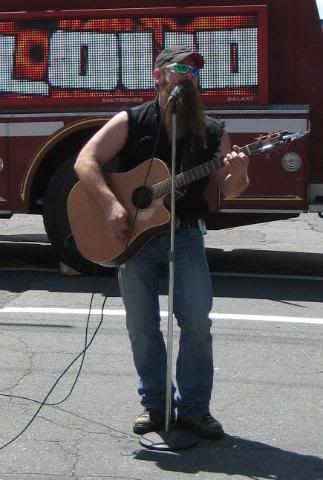 Troy Rusnack was one of the performers.

I took a video of Marshall's performance.

Thanks to the movers and shakers behind this event:
Sal Susino, Dion Daly and tom harrison