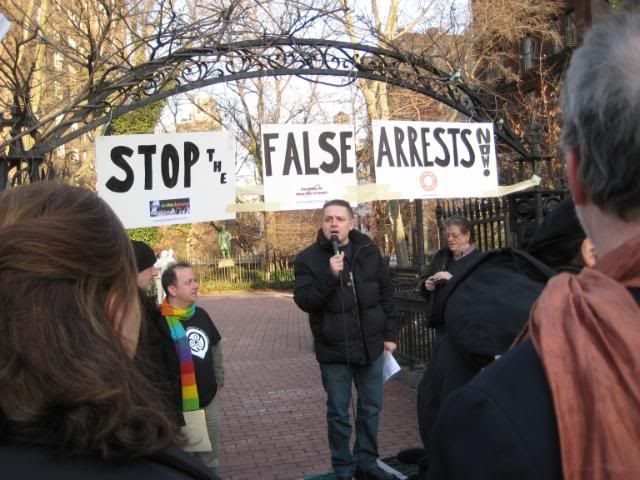 Robert Pinter speaks
The NYC Police Department have been targeting gay middle-aged men in porn shops and setting them up as prostitutes.  The scam starts with a young man who cruises them.  Then, as they walk out together, as an aside, the young man offers to pay them money for sex.  As soon as they step outside, cops arrest the men.  This is outright entrapment.
Robert Pinter was one of those men busted.  He went to the Gay City News and they discovered that this same scenario has happened to dozens of men all over the city.  Now Pinter is speaking out and getting others to support him with protests.  I went to the Stop the False Arrests rally on Saturday.
This is all part of a bigger push by the city to take away our sexual freedoms.  Some other examples are the arrests of Pro-Dommes and sex-workers on Craig's List.  Robert Pinter has created Coalition to Stop the Arrests.  He can be reached at STOPTHEARRESTS@aol.com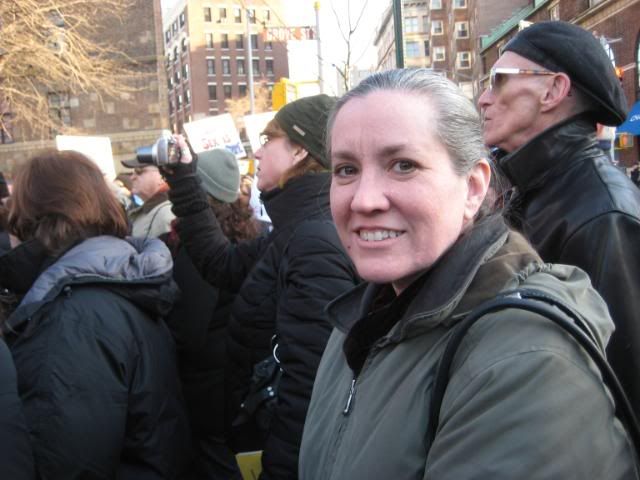 Susan Wright of NCSF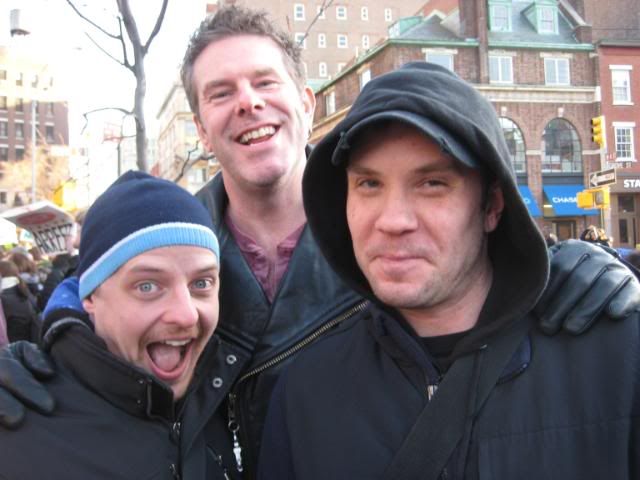 Terrance, Grant and friend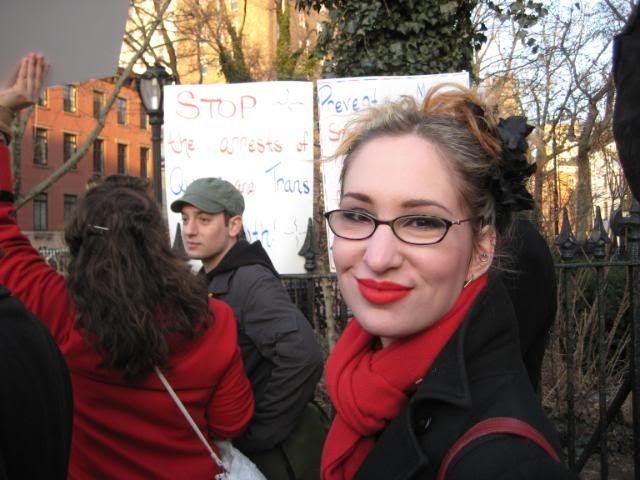 Calico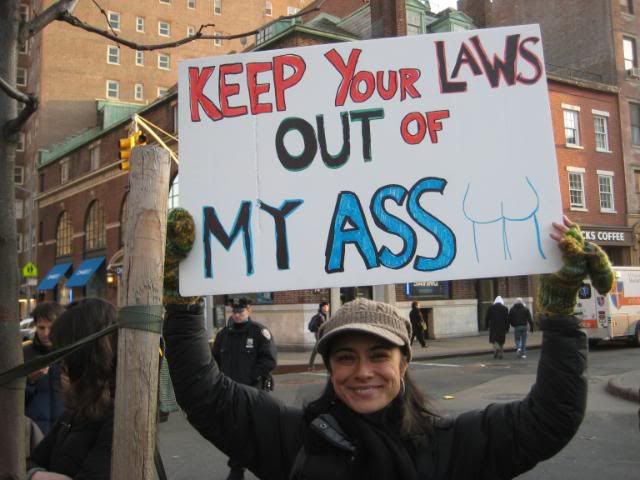 There were a lot of great signs at the rally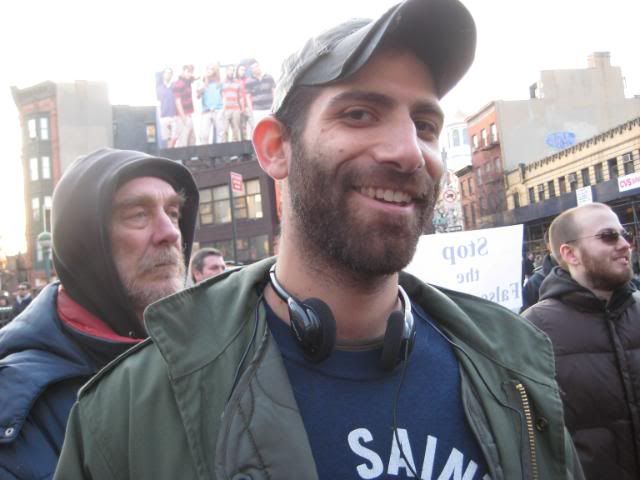 Eric Leven of KnuckleCrack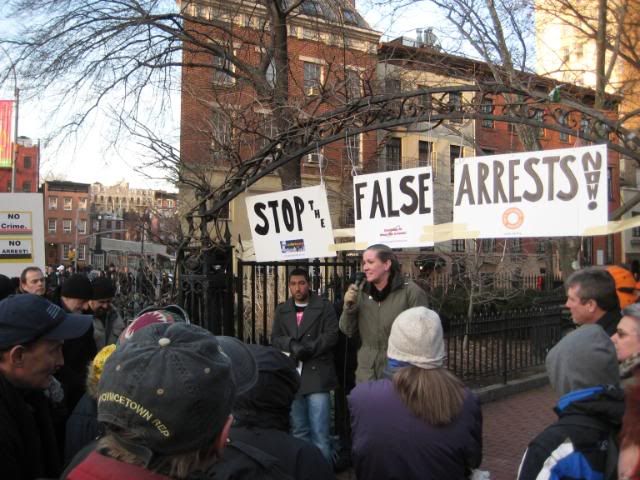 Susan Wright spoke clearly and concisely.
Pinter tells us that the police took his condoms and lube as evidence.  NYC gives out condoms and lube for free.  I also carry condoms and lube in my bag.  This is ridiculous!