We headed to the harbor in Baltimore because we wanted to go to the Aquarium. Unfortunately it was sold out. As we stood outside trying to figure out what we wanted to do instead, we saw Santas.  Lots of Santas. They were coming from all over.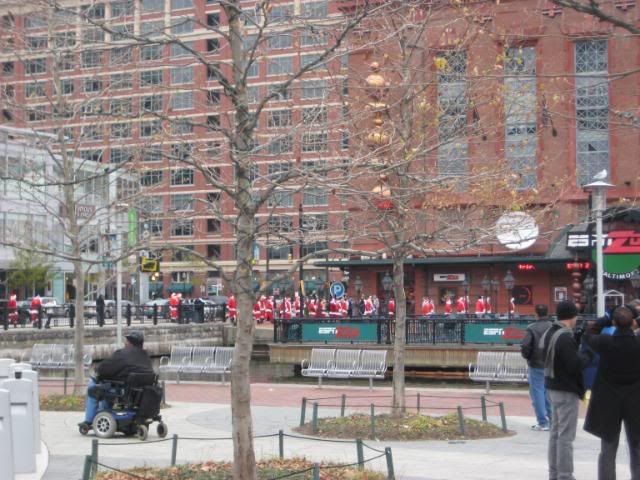 "Let's stalk Santas!" I exclaimed.  They were headed to the ESPN Zone and we followed them there. There were all kinds of Santas: an Elvis Santa, a soldier Santa, Mexican Santa, Jewish Santa and more.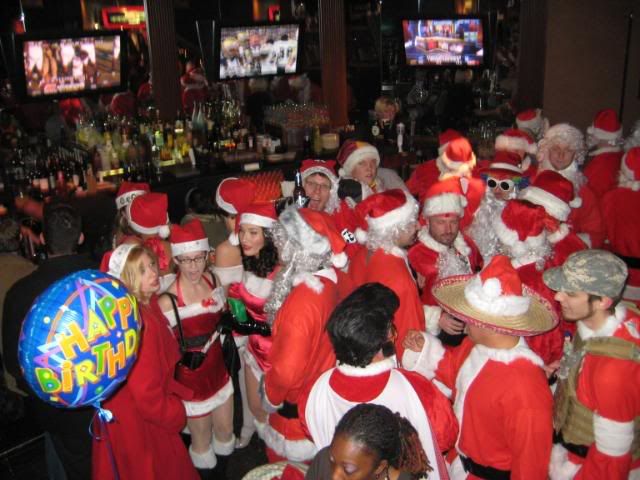 Kathryn found Black Leather Santa and made friends with him.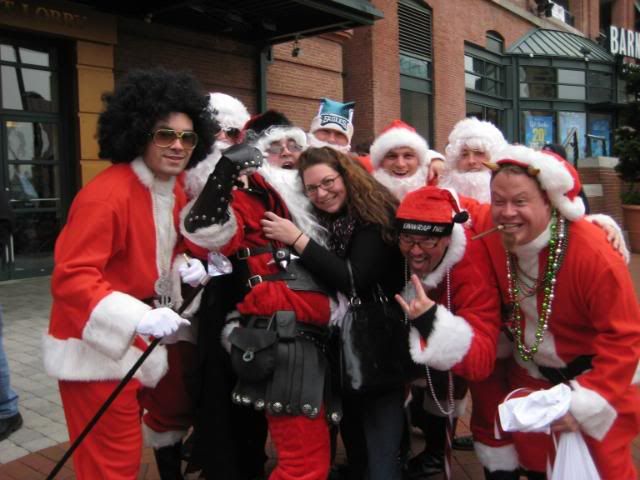 My favorite Santa was wearing a dress and some hot Santa Boots.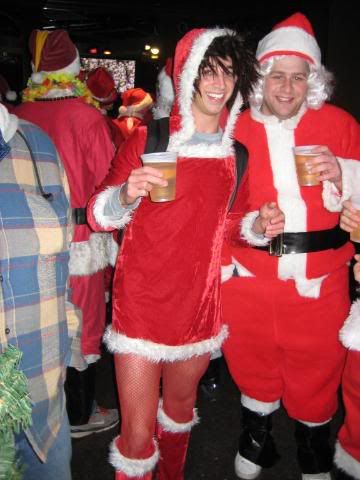 Then we went to Barnes & Noble and they had a big fish tank which made Boymeat very happy.