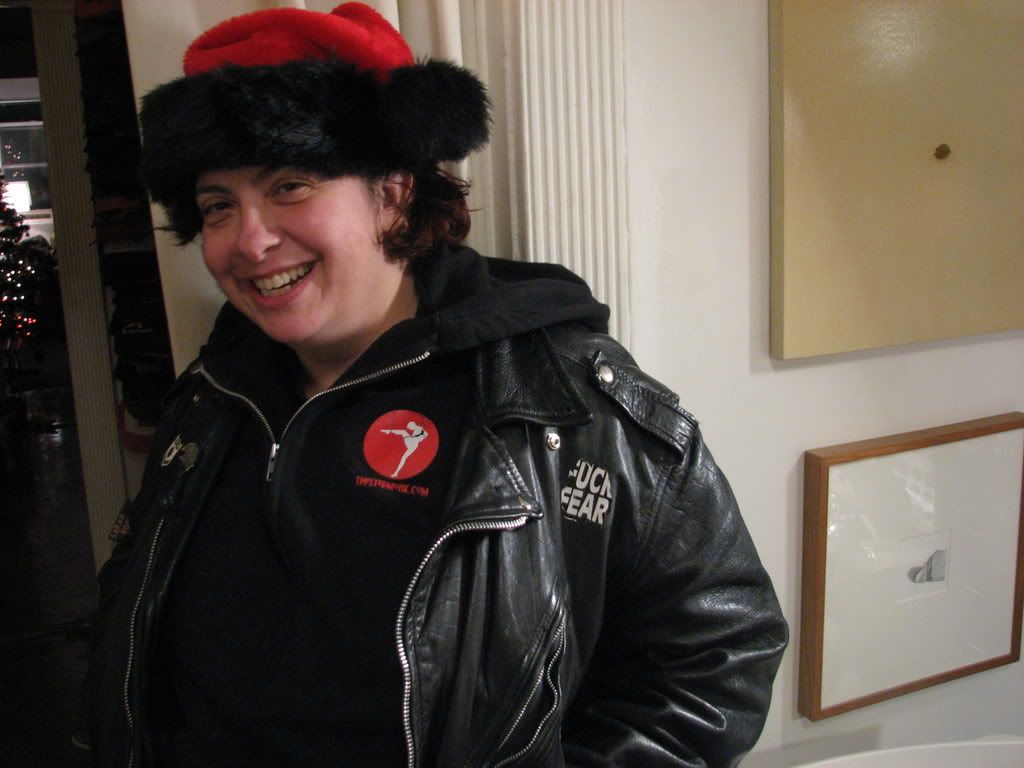 This is my incomplete and totally biased BDSM/Sex Toy Gift Giving Guide for the Holidays. There's everything from Stocking Stuffers on up!
Chrome Mini Clothespin $4.50 each
This is a real top of the line clamp. For nipples, nether regions or anywhere. Shiny and heavy.
Mini Bullet One Touch Vibrator $8.00
Keep one handy in every toy bag for those hard to fit spots.
Opening Up by Tristan Taormino $11.53
This is the best book of 2008. Covers poly relationships from so many angles.
Slipinside #1 $11.99
Great soft nubby masturbation sleeve for men.
Gun Oil Lube $14.50
Long lasting silicone lube with Vitamin E and Aloe.
Pig of The Run $19.95
It's a card game with a BDSM theme.
Japanese Clover Clamps $19.95
On a chain. Tight and they get tighter when you pull on them.
DVD/Books by Lolita Wolf $31.16
Educational and fun! Spanking and CBT in a Nutshell
Hitachi Magic Wand $39.95
A classic vibrator. Most powerful of all.
Cane Case $44.99
This case is 42″ long to fit your long canes and it locks, too.
Cunnilingus Expert Kit $49
Violet Blue's book plus all the tools you need. Practice often!
Njoy Pure Plug $55-$75
Best butt plug evah! Heavy weight and smooth. And it stays in
Aircraft Aluminum Suspension Ring $60
So light and big and pretty and shiny.
Rope Kit $65
Solid braid nylon in beautiful hand-dyed colors including Lolita Pink!
Grip Cuffs $120 and up
Danny makes the best and most versatile bondage cuffs. Pay an extra $5 for the detachment feature.
Floggers and cats $135 and up
Heartwoods are the best being made at this time. Really Get one custom just for you.
Kindle $359.00
This reader is the wave of the future as writers and editors such as Susan Wright, Rachel Kramer Bussel and Susie Bright are now publishing ebooks.