I love the New York boys of Leather. I am an Associate Member. I especially like the monthly bar nights at the new location, The Stonewall Inn.
Jake is VP of NYboL and Mr Eagle NYC 2009.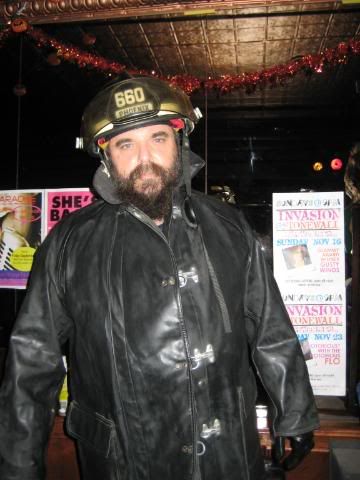 The evening's theme was Gummi (rubber/latex) and Thor geared up.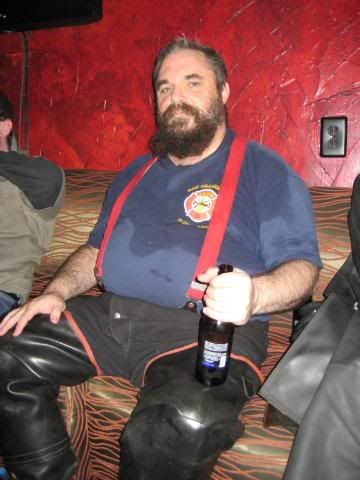 Later, he took off the coat and we could see his suspenders and waders.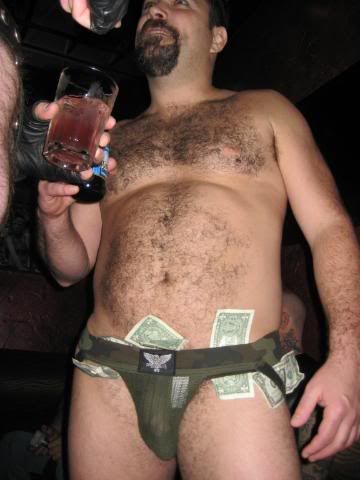 Ernie stripped down to his new jock strap. Only takes a little encouragement.