On Saturday, Leather Pride Night hosted its Flea Market at GMSMA Leatherfest. It meant that I had to miss the protest downtown, but this was a different kind of activism. Thanks to Emilie, Nayland, Terrence, Christine, Monika, Fred, kitty, Fluffy, Georgina, Wendy Blackheart, Moose, Mike, Lisa, Natasha, Doc, Ernie and Greg for helping me Sigrid, Boymeat, LaRubia and JiffeLube. We raised $1387.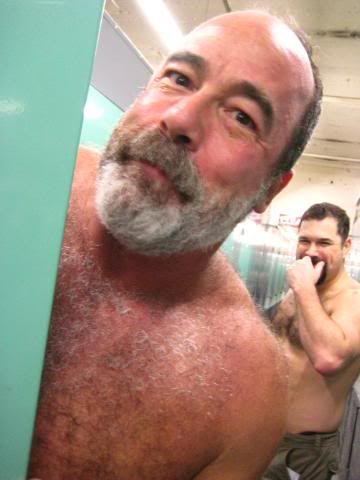 Greg and Ernie provided some much needed muscle.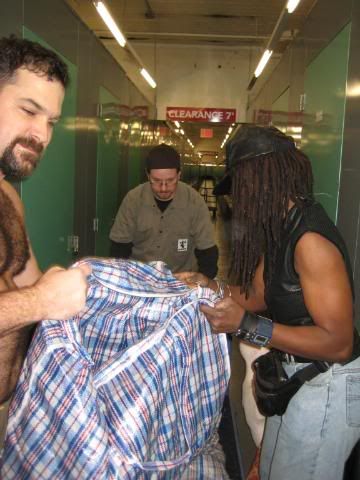 It was a team effort.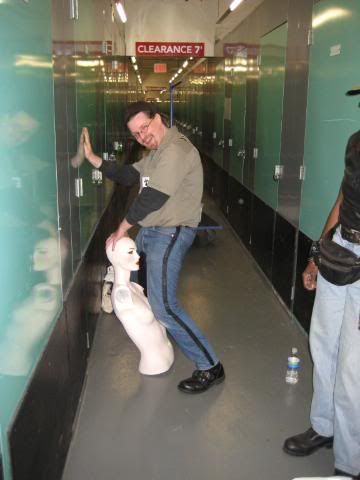 Boymeat and his new girlfriend.