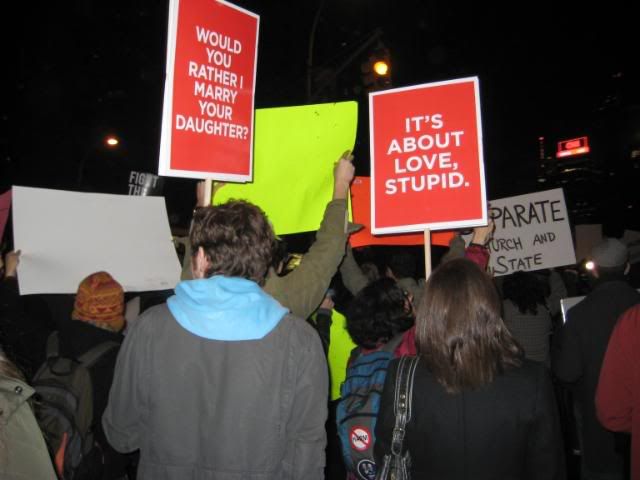 I went to the protest tonight. Wow! What a huge crowd!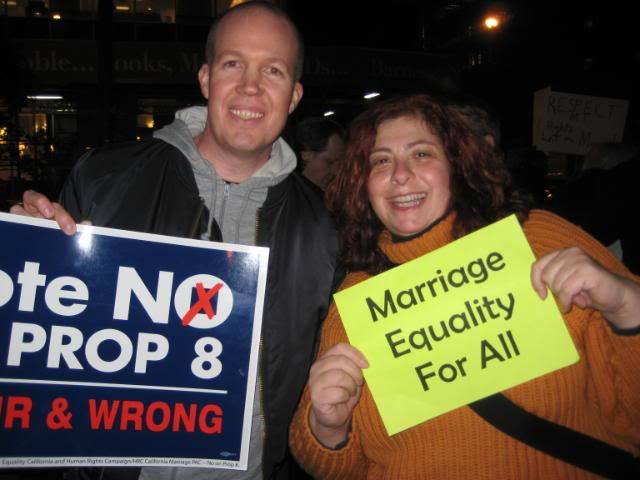 I ran into Fred. I made my own sign.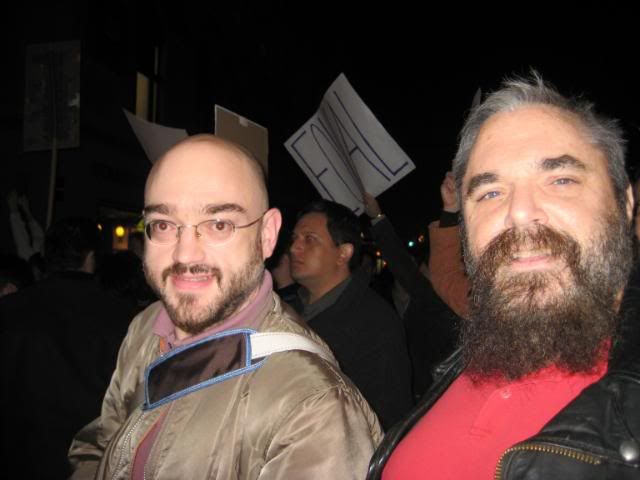 Scott & Thor were there, too!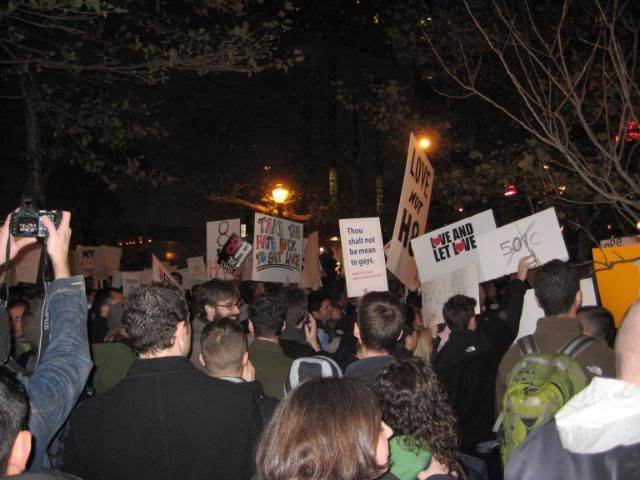 For the most part, it was a happy crowd,
and we didn't see any "incidents" or mean cops.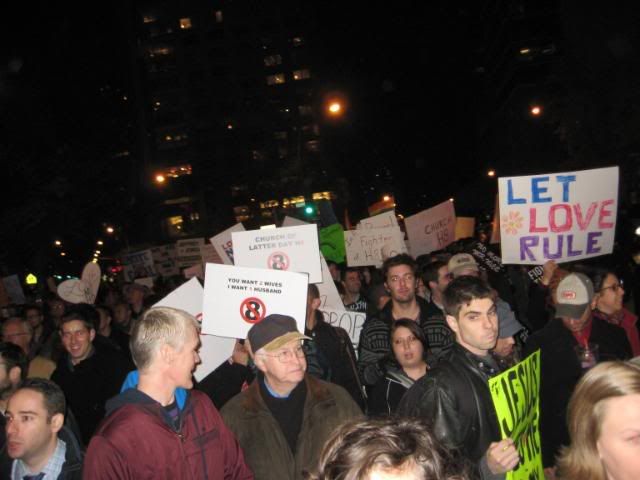 It's been a long time since I've been to a protest. I'm glad I went.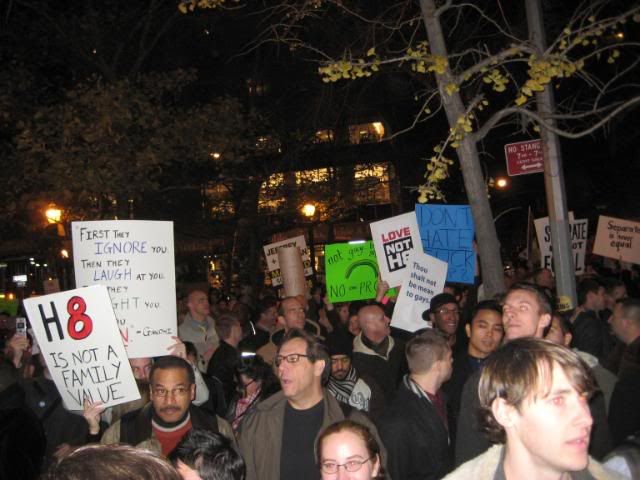 Thor and I cut out early to go to
GMSMA
. Susan Wright and I got honored as honorary members and we were given crystal awards. Their program was really good.