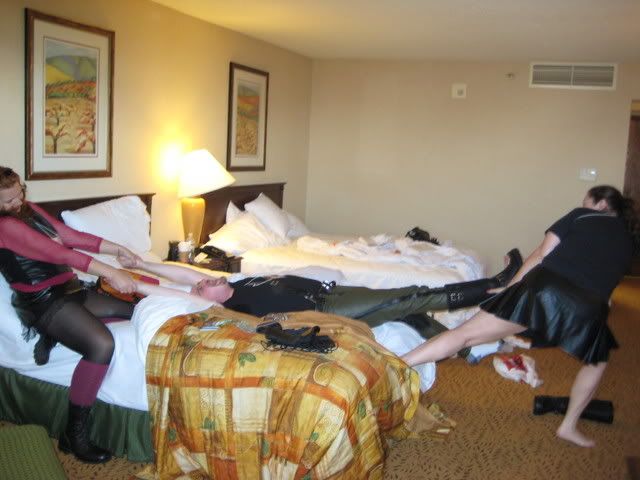 In our hotel room at Folsom Fringe.
Boymeat has sexy new Wesco boots.
Not so easy to get them off.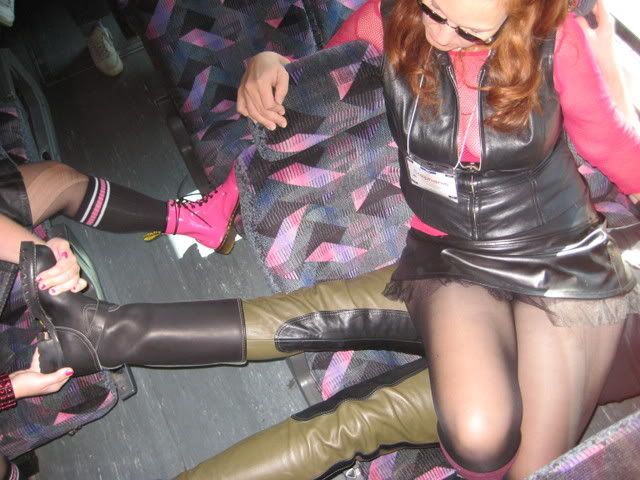 On the bus to Folsom Street Fair.
Luckily, he once again had help getting them off.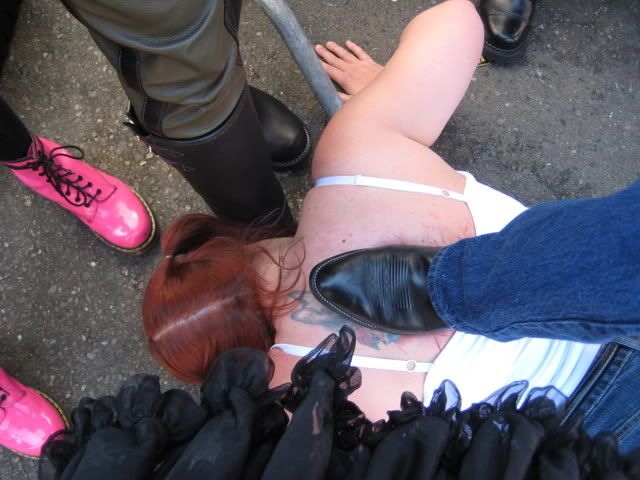 At Folsom Street Fair.
Even more lucky, there were some people who got off on Boymeat's boots.