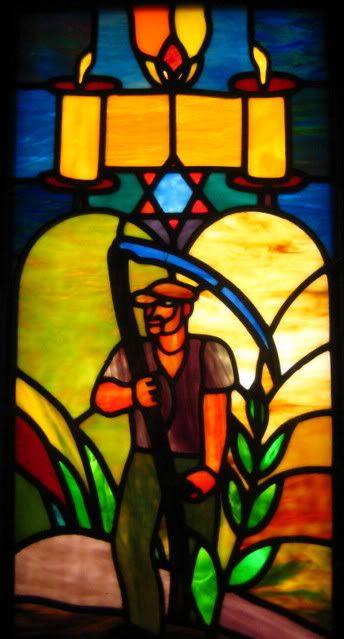 MAN WITH SCYTHE, 1934
Designed by A. Raymond Katz (active in the 1930s).
Fabricated by Drehobl Bros. Art Glass, Chicago.
AJ and I visited the Smith Museum of Stained Glass Windows and American Art at Navy Pier on my recent trip to Chicago and I took this photo.
Happy Jewish New Year!