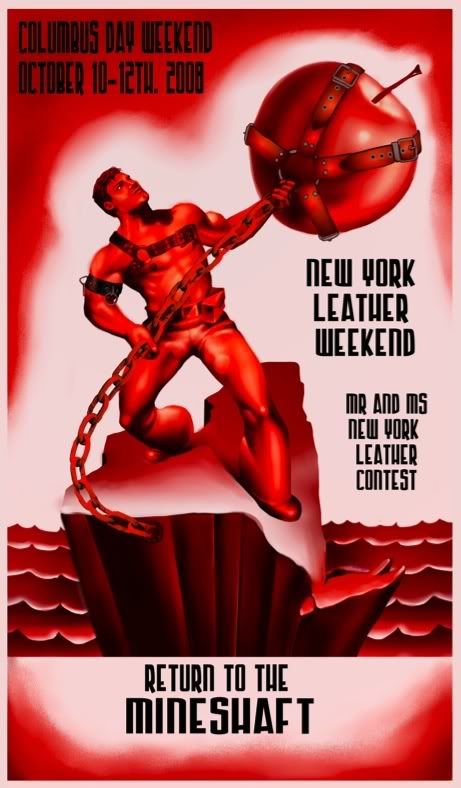 On Saturday October 11, New York Leather Weekend will host the Mr./Ms. New York City Leather contest.  This will be all-gender and all-inclusive with the winner advancing on to either the International Mr. or International Ms. Leather contests (IML or IMsL).  The judging panel Includes:
Michael Egdes, International Mr. Leather, 2005
Susan Wright,  National Coalition for Sexual Freedom, Leather Pride Night
Master Tip, Iron Guard BC, Masters And slaves Together, NYC
CirrTone, NY Panthers, Leather Community Activist
Hilton, Leather Archives & Museum, Owner, Purple Passion
Darrell Perry, Darrel's Dungeon, Leather Community Activist
Thor Stockman, Leather Community Leader
I think this is a really great lineup of judges.  However, since the contest is open to all genders and will feed to either IML or IMsL, there really should be more than just one female judge.