Martyn likes little girls and he likes to treat them special. The other day he planned a tea party for me and Selina. The table was set with pretty dishes and teacups. I was the guest of honor and got to sit in the Queen chair and wear a tiara. He had gathered all the stuffed animals so that they could be there, too. The big bears sat on the couch. The Barbie dolls were not invited. I don't think they do tea. I think they prefer nightclubs. I prefer to hang out with the bears and everybody else anyway.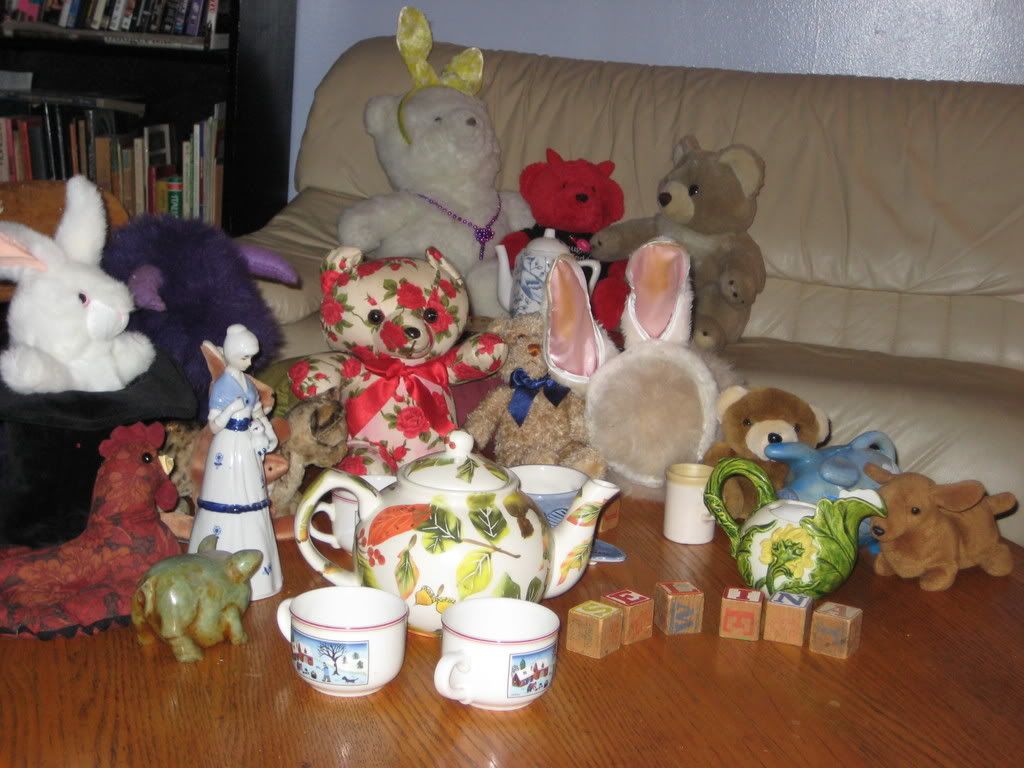 After we ate and drank, Martyn got out some rope. The plan was to tie up Selina's breasts. But things don't always turn out the way we plan. Selina was on the bed in a very, very short skirt and her ass was looking really good. I took that hunk of rope and hit her on the ass with it. She moaned. That's how you can tell when a girl likes it. So, I hit her again and she moaned some more. She really liked the thud of the rope.
Martyn kept handing me more spanking toys and Selina kept moaning, so it's not really my fault that I kept spanking her ass. Martyn even helped with the spanking and we spanked her pussy, too. She liked that a lot. And then Selina's shirt became unbuttoned. I don't remember how that happened but the next thing you know there were her big breasts. She has big nipples and Martyn and I each took one. She moaned some more because she really likes having her nipples stimulated.
Now, here is the embarrassing part of the story. We all fell asleep on the bed. That's right! Somehow in the middle of this hot BDSM sex threesome, we all fell asleep. That was not supposed to happen. It did feel good to nap with good friends in the afternoon and sleep close together. But really, that was not the plan.