Note: my camera broke so these photos are by Nayland Blake. He did me a big favor shooting in color. Thanks, Nayland!
On Sunday, I met up with Boymeat, Selina, Martin and Nayland at Wall Street Pier 11. We took the free ferry from Wall Street to Red Hook. At peak time the ferry leaves every 20 minutes: earlier or later it leaves every 40 minutes. It's a really pleasant ride. We could see all four waterfalls from the ferry. These are art installations by Olafur Eliasson and they will be up until mid-October.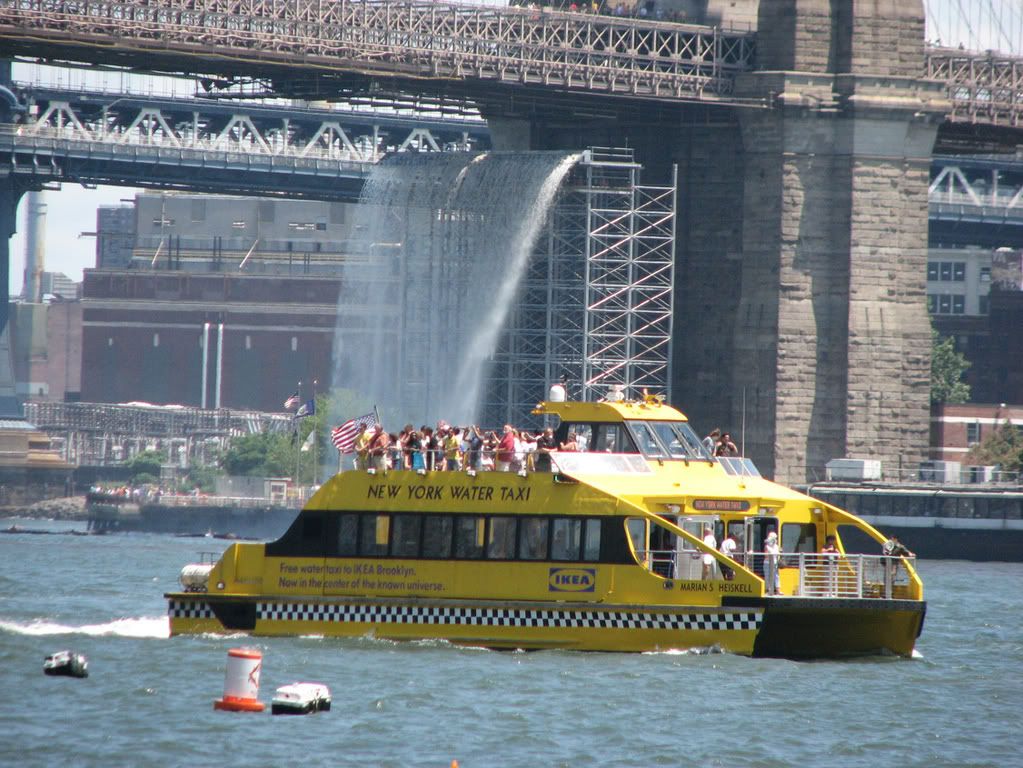 Our plan was to eat at the famous Red Hook Vendors at Clinton & Bay Streets. We hiked through the park and when we got to their spot, they weren't there. We were so disappointed. Apparently, they are still fighting with the city regulators. We began walking back. On the way, Nayland found people with a cooler filled with mango. And we got cut up mango in ziplock bags that they squeezed limes into and added a dash or two of hot sauce. Oh, that was yummy and we were in heaven. Never had anything that tasted like that.
We had resigned ourselves to eating meatballs at IKEA, which is usually a treat, but not what was planned for the adventure, when we saw a bit of a crowd on one of the streets along the ballpark. A line of vans were parked and people had makeshift kitchens set up inside these vans and they were serving amazing food. We think that these vans were the undercover ballpark vendors. Whether or not they were, we bought food and shared. We had a torta and a bunch of tacos and tacquitos and these chip-like wagon-wheels, beautiful fruit with lime juice squeezed on it and the most delicious lemonade ever. All the food was so very good.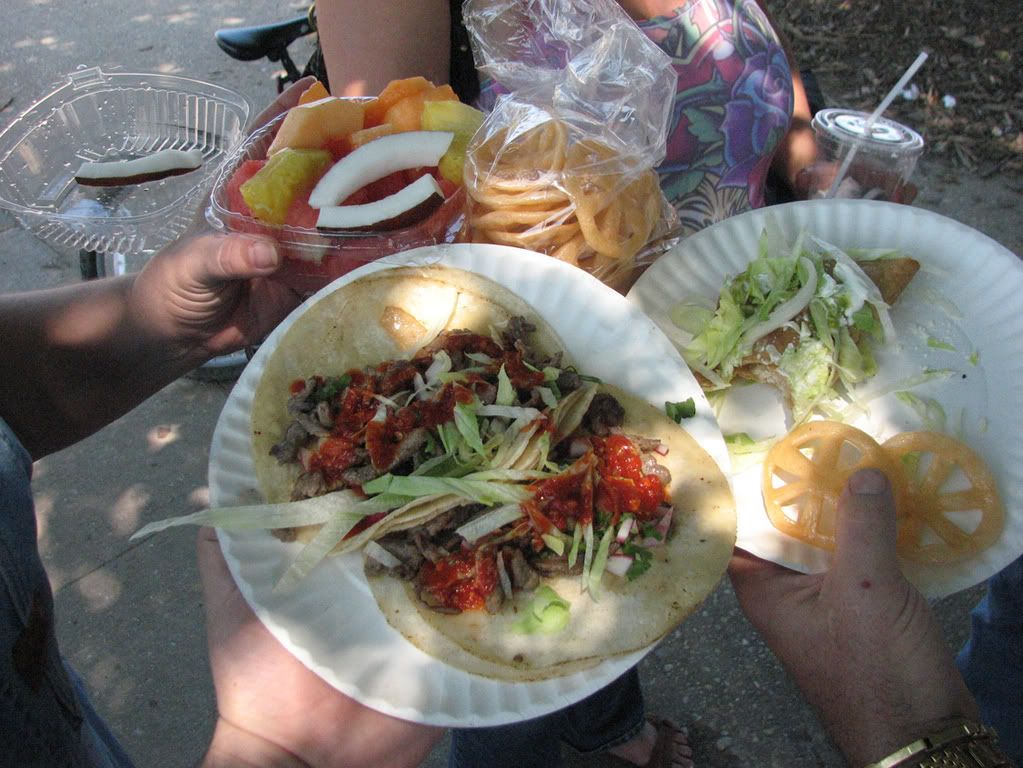 Next we traipsed back to IKEA, where we lounged on some of the furniture and shopped. I bought a Spoka , Lenda and a Fangst. Then we hung out on the pier and relaxed before heading back to the city on the ferry.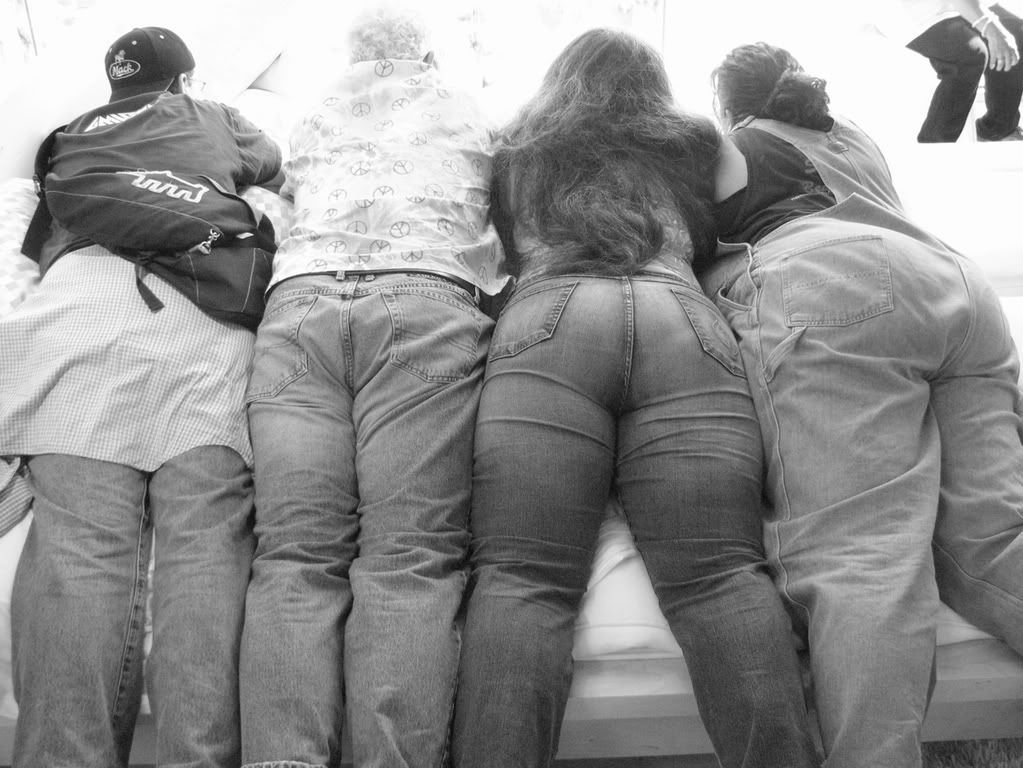 Nayland and I continued on to Zinc to see Dominic and Jorge's reading. We bought their chapbook, got them signed and then we all went out to Thai dinner with some of their friends.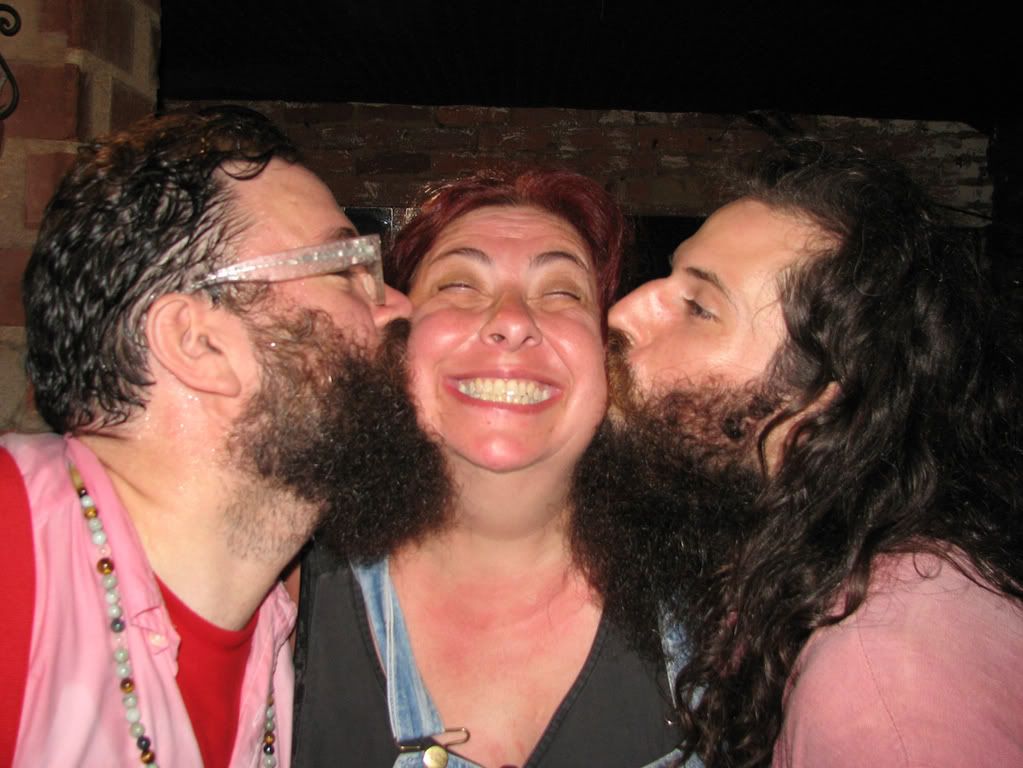 I love planning big adventures in NYC and going to explore with my friends.