Hookups happen and new friendships are formed at IML. But in so many ways, it is a big reunion where people from different parts of the world get to see each other again.
TX/NY – Paul and Mike
Mike was collared to Paul for the weekend. Look at how happy they look. They were smiling every time I saw them.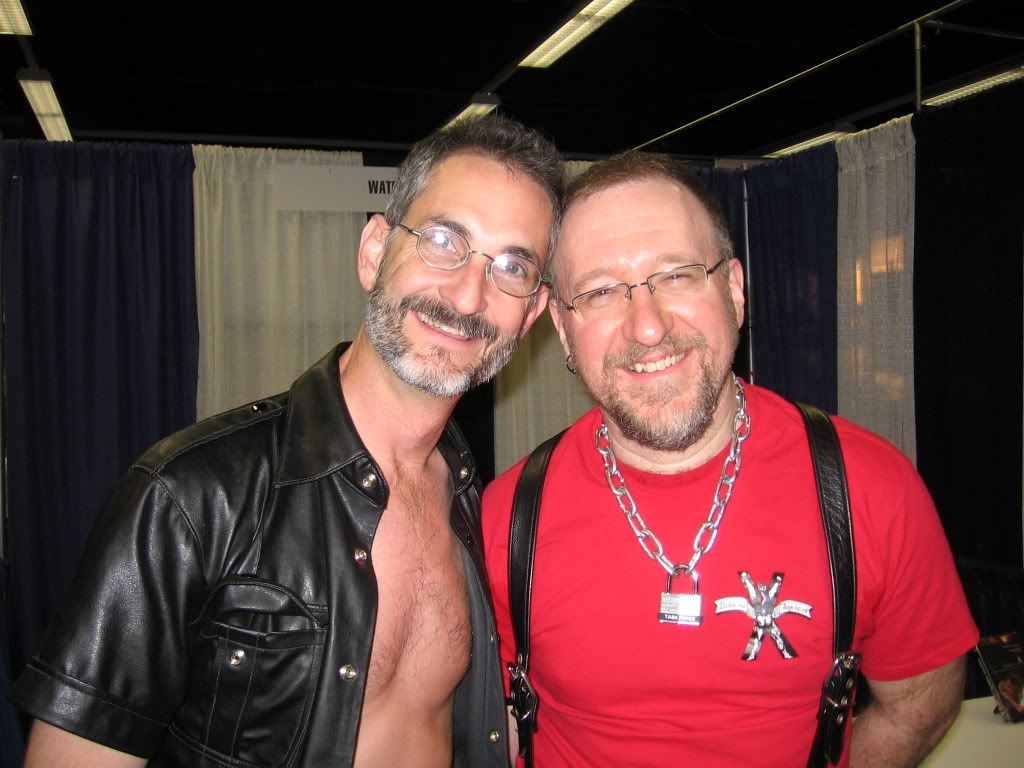 FL/NY – Chris and Thor
Chris would always get weak in the knees around Thor.

VA/CO – Master JW and Mudcub
My buddy, JW, introduced me to Mudcub at South Plains Leatherfest and we "friended" each other on LJ.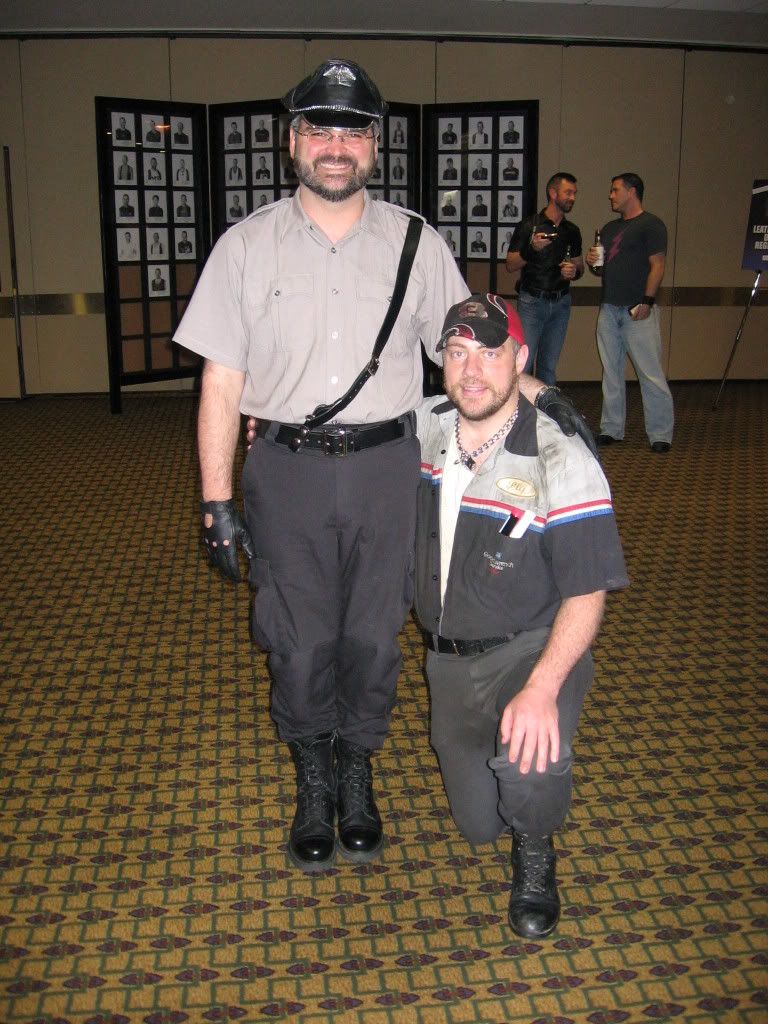 NY/IL – Me and AJ
At IML in 1999, AJ stalked me, but we did not meet. You can read that story on page 162 of International Mr. Leather: 25 Years of Champions. We finally did meet in February 2000 at the opening of the new Leather Archives & Museum building. In this photo, we just woke up and we are not yet caffeinated.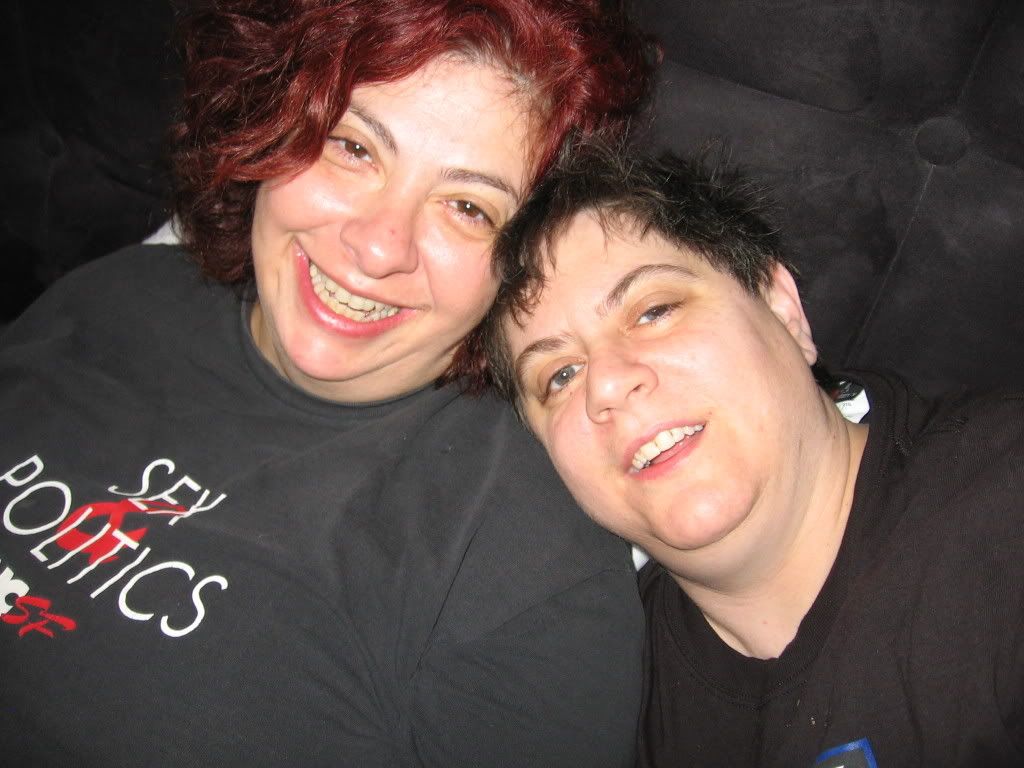 NY/WA – Me and Matt/Bad Faggot
It was so good to see Matt again. He used to live in NYC and we were were buddies. Boymeat and I brought him to his first IML three years ago.