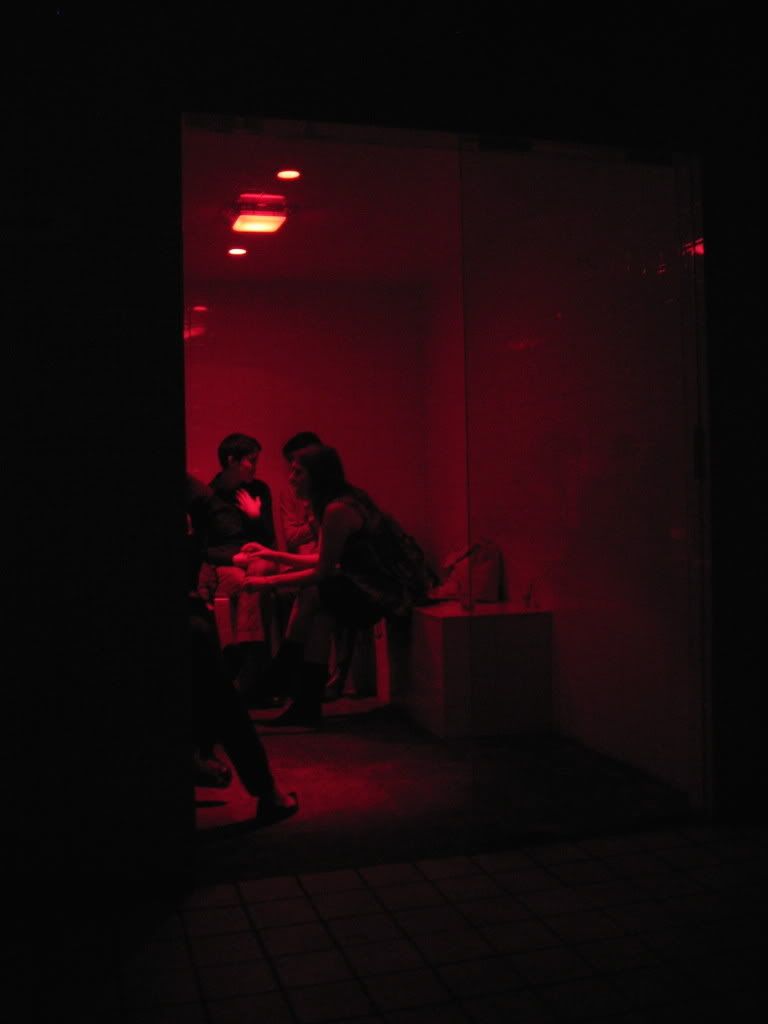 Downstairs at Happy Ending
I went to see Last Tango in Paris this past week. Mostly, people focus on the sex and the age difference. But forget that. I am not interested in that right now. It's how they had this relationship where they did not talk about their past or their future.
And then I read Richard Blakeley's little piece of brilliance over on Boinkology:
When you're with someone, you're not only with them at the moment — you're with them in the future, too. You dream about where the relationship is going and what you'll be doing in the future. You daydream and talk about where you're going to spend your vacations together, where you'd like to live someday, how many dogs or children you will have together. Over the course of the time that you're with this person, you develop really strong feelings about them and the fake future life you have created for the both of you.

When you break up that world is shattered and you're left wondering what will replace it. At the time, it feels like a huge vast void of nothingness. Your entire future feels looks like a wasteland and you have to let it go and start once again living for yourself. It's tough, it's really tough. Though deep down you know you'll eventually be alright and that time heals everything, it still hurts — and the horrible part is that there's nothing you can do about it. You can't make time go by any faster so you just have to stick with the pain and wait it out.
So, yeah, the breakup with the ex (yes, that ex) was so very devastating to me precisely because we had all these dreams and plans together for the future. Crawling from that wreckage took quite a bit of time.
The pendulum has swung, like it always does, and I now approach my current relationships with no expectations and no planning for the future (except for making dates and going to events – stuff like that). I plan my own future and bask in the security of not having to become, or remain, the incumbent. And it's working for me. Yay!