In 2005, I was gifted with a camera. I took some photos and filled it up. Then did nothing with it. Now I have finally installed the software and downloaded the photos. I look forward to taking pictures again. In the meantime, here are some photos of play that I did during that period.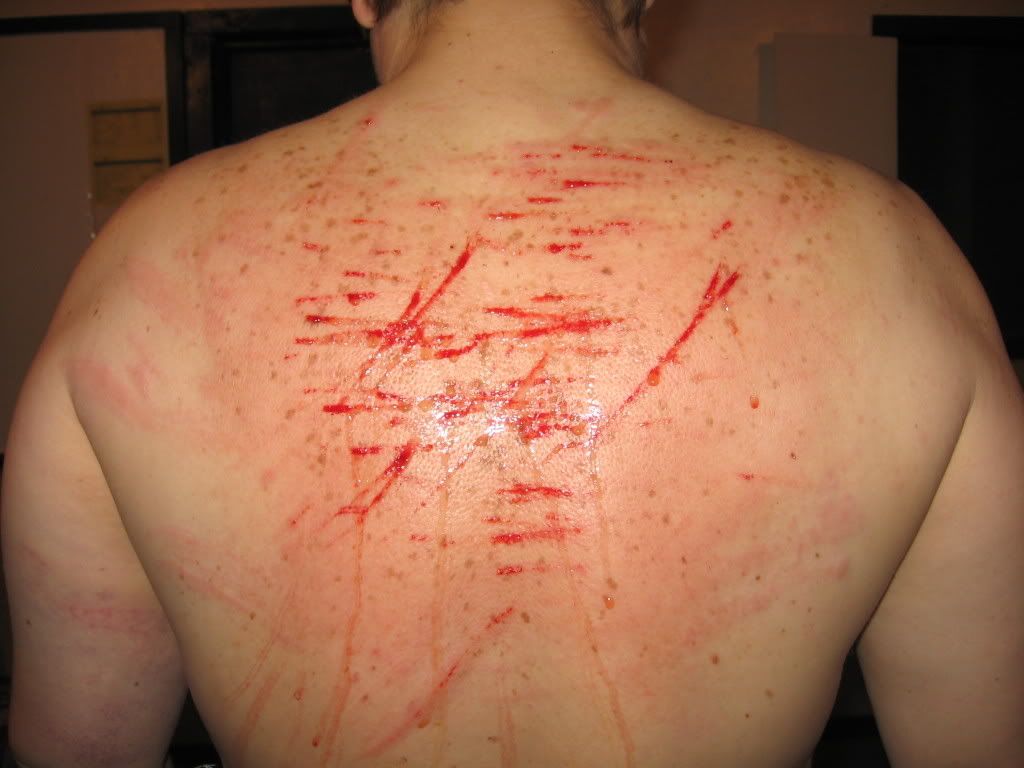 The aftermath of a flogging and a singletailing.
A hogtie with hemp.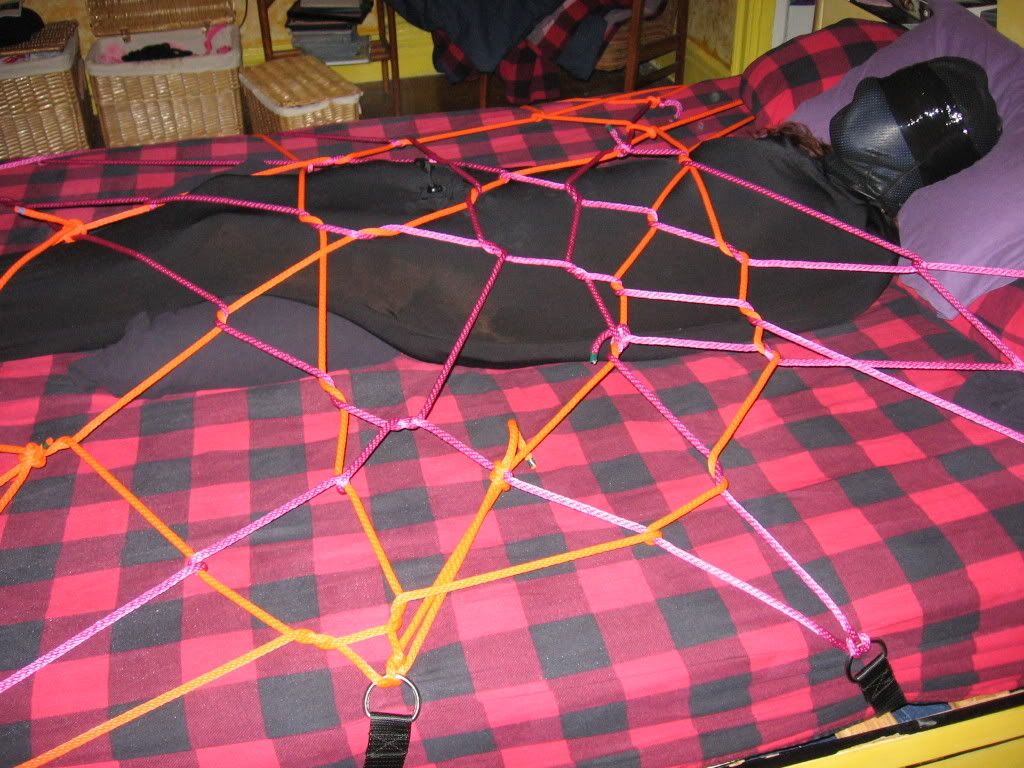 My spandex sleepsack with a hood and some pretty rope.