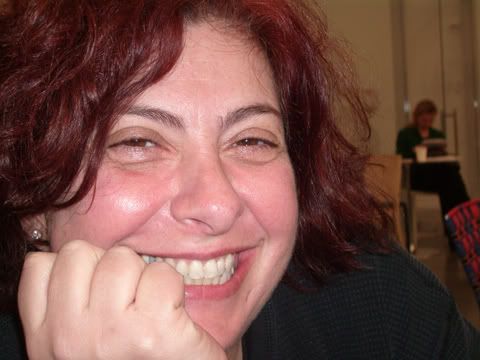 Thor took this photo of me at the New Museum on Thursday night. His review and more photos here.

See Boymeat's fabulous Rio Grande Leather keynote speech in the current Leather Archives & Museum newsletter.

An article about fire play and Seattle's Wet Spot.
Viviane reviewed the Flea (with photos). And The Providence Journal reviewed it, too.
Results from my latest poll where I asked, "Do you enjoy watching two men play with one another?"
There were 41 responses in total.
Yes 90% (37 votes)
No 7% (3 votes)
Other: 2% (1 votes)
The person who said "Other" explained it as "Sometimes."
I've got a busy week. I am teaching CBT at TES on Wednesday night And I am reading at In The Flesh on Thursday night. Come see me!
And yuck, I thought I was going to get my computer back tonight. Now, hopefully, it will be Friday.