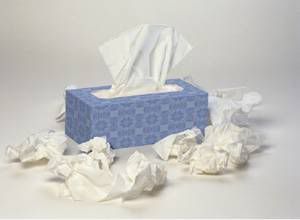 My Fetish Fair Fleamarket experience was limited by my cold. But I had a really great time. The weekend afforded some real quality intimate time with Don Quixote. We avoided the big evening events and opted for quiet dinners with friends. We had two really fabulous meals, one at Cassalina's in the Italian section and the other at the McCormick & Schmick's in the Biltmore Hotel.
The two classes I taught went well and I was able to see two other classes. Midori's Humiliation class as fun, very crowded and way too short for the information she wanted to provide. Master Harley's class on Training a Submissive Boy helped me realize some things about myself. I don't interview submissives. I prefer to seduce submission from someone. That seems to be my pattern and it works for the kind of multidimensional relationships I seek. Formal protocol is not a turn-on for me. I just want some basics to be taken care of, like tissue management and boot removal at the end of the day.
Shopping is the highlight at the Flea. We ordered a new petticoat from Purple Passion, bought canes from Prism and a new gag for DQ which I really look forward to trying out. And I got frilly pretty panties from Delicious Corsets and the Two Knotty Boys
book from Twisted Monk.
DQ and I had a threesome scheduled with Hot Chocolate for Saturday night. We attended a small private party in a rented villa. With my cold, I was not up for play at all. So I was a total voyeur and just sat on the couch mouth breathing as my two dates played with each other. I felt no stress or obligation.