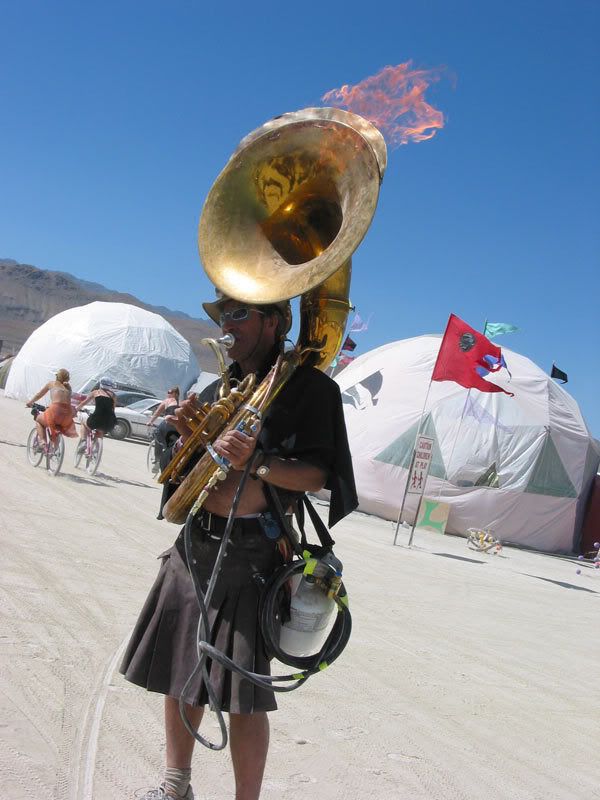 Boymeat is my favorite tuba player. Well, he used to be. Now I like this flaming tuba player!
I got my first fan mail from someone who bought my Spanking book! I haven't written back yet…
I'm glad that NYC has dropped the idea of that stupid photography law.
Jocasta over at Venus Ropes describes the mummification scene we did on Saturday night.
How to see your vagina – from the inside!
I got stalkers. But they're cute.
Hurry up and get your free taco. Mmmm.. Taco Bell.