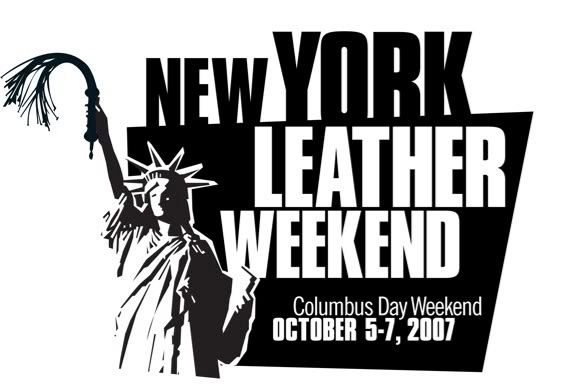 Leather Invasion and HX Magazine are proud to announce New York Leather Weekend Friday, October 5th – Sunday, October 7th. This three-day event will bring people with interest in leather and fetishes together from all over the world in support and celebration of New York's newly reborn leather and fetish scene. Welcoming gay, straight, bisexual and transgender people from all walks of life, this inclusive event welcomes the curious as well as seasoned
leather enthusiasts.
Some of NYLW's highlights include:
* Meat & Greet at the historic Star Lounge at the Chelsea Hotel
* A leather-themed disco-dinner cruise down the Hudson River
* "KINK!" a retrospective at NYC's Museum of Sex
* a Hot Ash, Cigars, Bootblacks and Barbers Roof Deck Party at the
Delancey Bar & Grill,
* a Black Market Shopping Spree
* an all-day West Village Leather Street Fest with vendors, food and
demos.
The weekend will culminate with "FETISH", a Leather/Fetish inspired Ball on Sunday night in the grand style that NYC was once known for. In addition, HX Magazine, the northeast region's premiere gay lifestyle magazine will be dedicating a special pre-event issue entitled "Paint the Town Black" featuring blow-by-blow information on the weekend's events as well. Make sure you come looking hot, as HX is long known for their photo exposés capturing NYC's hottest and most provocative players!
Registration packages still available on line (www.newyorkleatherweekend.com) or you can purchase VIP passes at Purple Passion (211 W. 20th St) or The Leatherman (111 Christopher St).