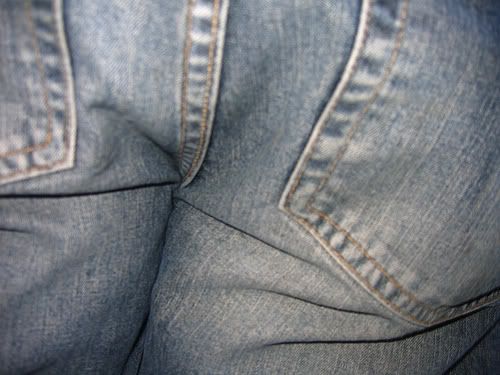 There was a group of us walking down the street. She calls out from behind me, "Lolita, this may be a bit personal…."
I am quite used to conversations that begin this way. "No, it's okay, go ahead."
"I've been watching your ass and it looks really good."
Well, I thought I would plotz! I did not expect that at all. When someone says something like that, I usually pooh-pooh it, like I don't believe it's true. But for some reason, this time the compliment rang true. Was it her sincerity? Or maybe it was me shrugging off some of my body issues.
So, I said, "Thanks!"
And then I turned again and giggled, "I'm wearing a thong."
And then I thought about my ass a little more and said, "I'm going to wear white panties Saturday night to a Back-to-School party."
And then I thought a little more and figured I sounded like a dork. But I will wear those white panties Saturday night.