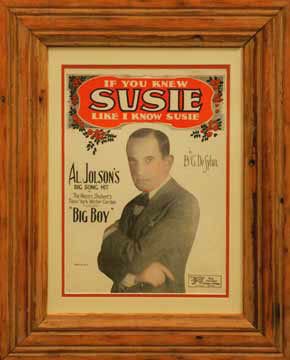 On Sunday I was invited by friends to meet up for a street fair downtown. I went expecting the same old stuff: the same Italian sausages, crepes, mozzarepas (which I do love), cheap socks, underwear, bedding, baskets, South American sweaters, etc, blah, blah, blah. What I found on Broome between Orchard and Allen was more like a block party. The vendors were all local merchants and local artists. It happens every Sunday.
We also explored the neighborhood. We visited The NY Food Museum, which is featuring "100 Years of Joyva," the Brooklyn-based company that makes halvah and those chocolate covered jelly rings and marshmallow bars. We learned the history of the company and how tahini is made and how it is turned into halvah. We even got free tastes!
Next we went to the Blue Moon Hotel. This tenement building has been renovated into a beautiful hotel. Lots of interesting memorabilia (see photo above). The Tenement Museum is across the street but we skipped that because we were with someone who had a kid in a stroller and we didn't want to schlep too much up the stairs. We were too late to get in to see The Kehila Kedosha Janina Synagogue and Museum. Their congregation is of Greek descent. Who knew? Greek Jews! Talk about a minority!
Then we walked over to The Eldridge Street Synagogue which is undergoing a full renovation. It is known for its stunning Moorish façade and that's all we got to see. It was also closed. Well, we were late.
We weren't too late to head over to the playground. I liked sitting there watching the kids. So much energy! It was good to be around it. Not something I usually do. In NYC it is illegal for an adult to go sit in a playground and watch kids play. That is, unless you have a kid with you. Well, we had a kid with us, so I was passing in the playground. It pisses me off that we have a law like that. It's to protect the children, because, like, you know, everybody without a kid of their own is a potential predator. Ugh!