The release party for The Bi Apple was packed. I quickly found Audacia Ray and went to congratulate her. She smiled, happy to see me. "Be sure to pick up a copy of the DVD. Simone Valentino is signing them."
I glanced over at the beautiful Simone and told Dacia, "No, I want you to sign mine. You're the hot one." Dacia is confident and gracious. She wears glasses and keeps her hair in pigtails. Above all, she's smart. That all adds up to sexy.
Here's a pic of Simone and Audacia. See what I mean?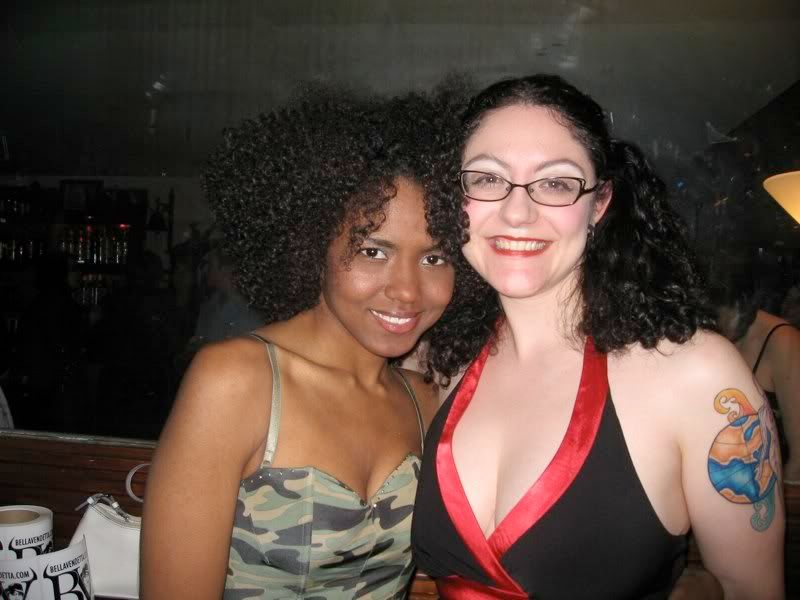 Photo by Nick McGlynn.
The party was crowded and I did not really get to see any of the performances, but a lot of my sex blogger friends were there and it was nice to connect with them.
I also met Greg from Njoy Toys. They make the little shiny stainless steel butt plug I love. I think the look on my face is from when he told me they were making a bigger butt plug. Yay! We're also hopefully getting a Leather Pride Night donation from them.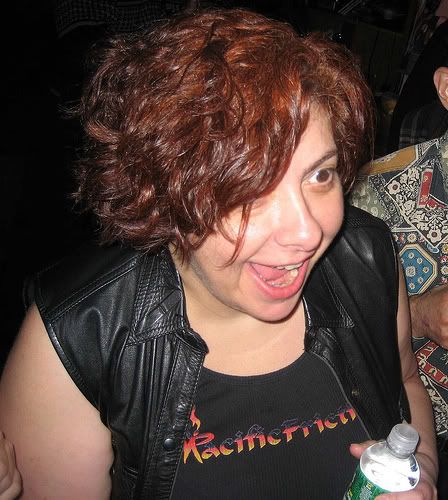 Photo by Viviane.