I went to the Weegee show at International Center for Photography. Weegee aka Arthur Fellig was a NYC photojournalist, who in the late 1930's/early 1940's listened to the police radio and rushed to the scenes of crimes, often getting there before the police themselves.  In addition to photographing dead and bloodied bodies, he would also take pictures of the crowd's reactions. His work was very sensational and groundbreaking.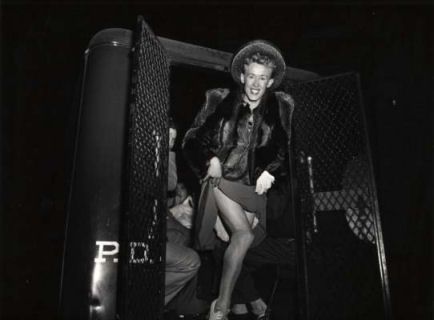 I was particularly fascinated by a series of photos of cross-dressed men who were arrested. Back in those days it was illegal for a man to wear women's clothing. It's amazing how far we've come now.
The show is up through September 2nd. Check it out.