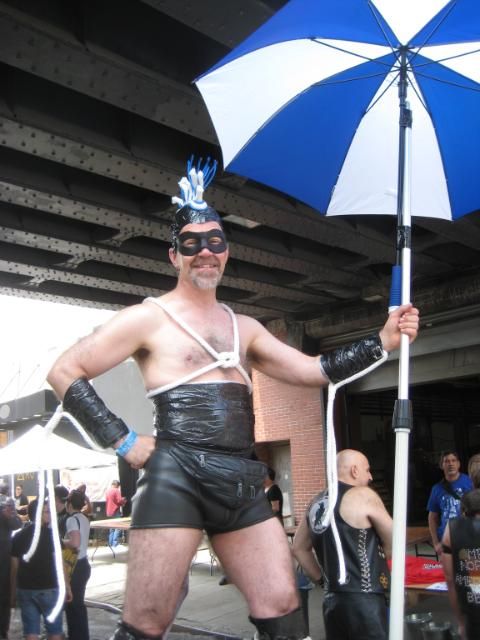 Every year Dale puts together a wild outfit with his stilts and greets everybody when they enter the fair.
Mud. With a beer. On the street. Thank you to NYC for changing that dumb law about drinking at our street fairs.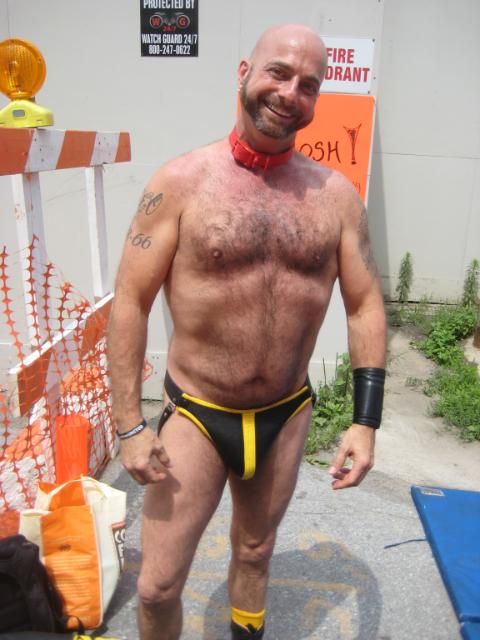 CB Kirby is Mr Eagle NYC 2011 and the cutest sweetest puppy.  Good boy!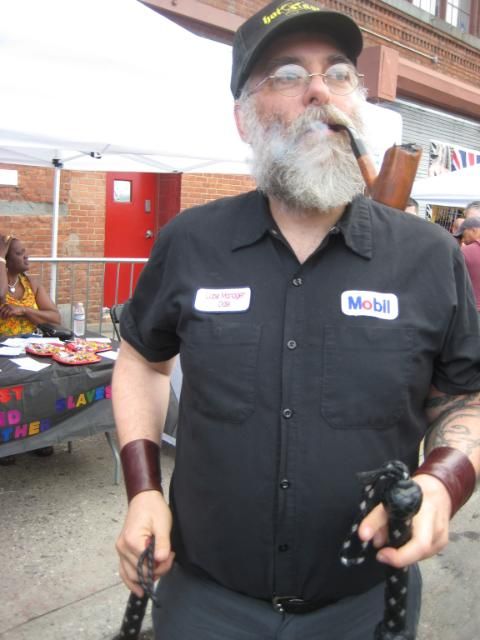 Nayland is ready with his big pipe and his floggers.
The Wonder Twins demonstrate what "It's complicated." means.