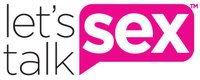 On Thursday June 9, I'll be teaching Fantasy Role Play as part of the Let's Talk Sex series at Fascinations.
Not only is the class free, food and drink will be served and a free raffle will take place. First ten attendees will get a free $10 gift card to Fascinations, just for showing up!
7pm to 9pm
Fascinations
2302 N. Scottsdale Rd.
Scottsdale, Arizona
Come on out and see me!