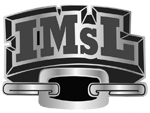 Come and join the Bootblack Brigade at the historic Stonewall Inn (53 Christopher Street) in NYC on Saturday, April 9th from 7:00 – 10:00 PM for an evening to benefit the 25th anniversary of International Ms Leather.
It's time to get your spring cleaning started and what better way than by having your leathers blacked by the amazing Bootblack Brigade. They will be there not only to shine you up but they'll be tempting your taste buds with their world famous rum balls. And they'll be happy to measure you inseam to boot or around the chest for a chance to win one of our many prizes in our raffles. They will be running raffles all night with prizes from Purple Passion DV8, JT's Stockroom, La Chateau Exotique. Goodies donated from Laura Antoniou, Midori and Karen Taylor. There will also be a free registration for the 2012 IMsL contest raffled off!
They are doing all this and even more to help raise funds for the Bring an IMsL to IMsL Project where our history will be brought alive this year April 14th – 17th in San Francisco. IMsL is planning panel discussions with all of their International Ms Leather and International Ms Bootblack alumni about IMsL's past, present and future; one-on-one interviews with each titleholder; an Alumni Party that welcomes each and every contestant for the last 25 years back to share their memories; displays of memorabilia, photographs, videos and articles; and more. Of course IMsL intends to cover all of this with high quality video and sound recordings so that it may be preserved for the future and shared widely with all of our communities.
Spruce up your boots and join us to celebrate 25 years of women's leather history!