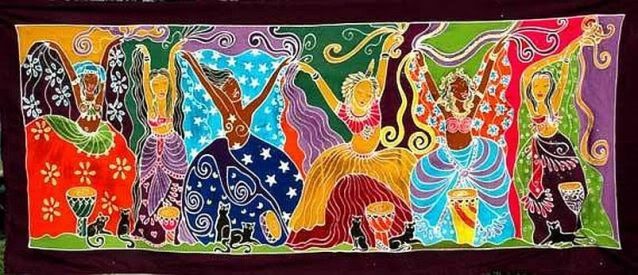 I will be teaching at the 2nd Annual Sacred Sexuality Round-Up in Times Square this September 23-26th. Attend in person or you can watch it online!
Enjoy 4-Days of heart-felt lectures, workshops, performances, party events, promotions, and networking with the world's leading Tantra Teachers and Sacred Sexuality Educators. Over thirty great presenters all gathered into one amazing weekend!
This is the first Sexuality Expo to broadcast live on the Internet from Times Square. The Friday night Women & Power Symposium with a special opening performance by Zahava will be broadcast FREE from 7 to 11pm.
The 4-days kick off with a Thursday night "Club Tantra Lounge" party. Meet the organizers, teachers and gurus and schmooze and dance the night away with other sexy spirits in preparation for the weekend festivities.
Friday evening things get more serious with the "Women and Power Symposium," an all-women panel open to a co-ed audience exploring the feminine connections between sexual, financial and romantic freedom.
Saturday and Sunday are filled with dozens of lectures, presentations and workshops from our expert presenters (Sheri Winston, Amy Jo Goddard, Kamala Devi, Rachel Cherwitz, Isis Phoenix, et al) covering the spectrum of spiritual sexuality. Everything from transformational breathing, to healing a broken heart, to being in a committed couple and tantric, to sensually satisfying pregnancies and energetic clothes-on sex, and even sacred spanking will be covered.
Saturday night: Don't miss out on the Triple Goddess Puja, an enlightening social ritual with deep-rooted traditions designed to explore the spiritual side of sensuality and intimacy without ever having to take your clothes off!
Please visit Sacred Sex Roundup for free and pay-per-view options as well as In-Person Tickets too!