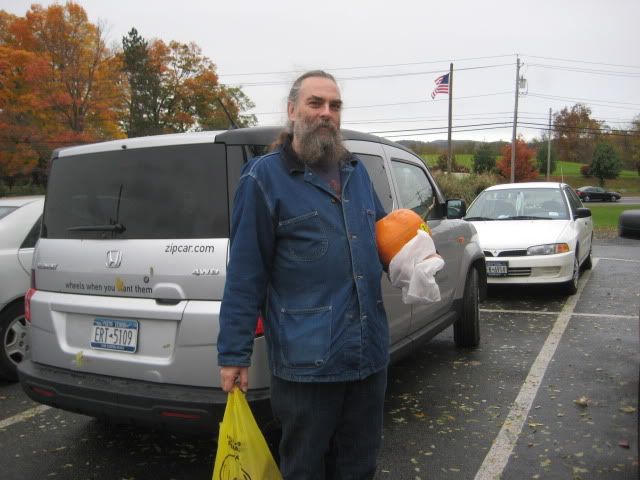 I helped Nayland pick out a pumpkin this year. It made me a bit sad. This was an activity that I did with Jack and it was the only time he would do age play with me. (That's another story.)
I'll be spending Halloween at Black Rose this year. I've got some new clothes and a new haircut. I'll spend some time with friends and family.  That should be fun.
Dirk from Lady Jade's Lair gets into the Halloween spirit with The Hearse Song.
Get a free CandyVibe on October 31 with any purchase from Babeland. Use promo code TRICKORTREAT.