At Folsom Street East, Susan Wright and I were very honored to present John Weis with a Sexual Freedom Award from GMSMA.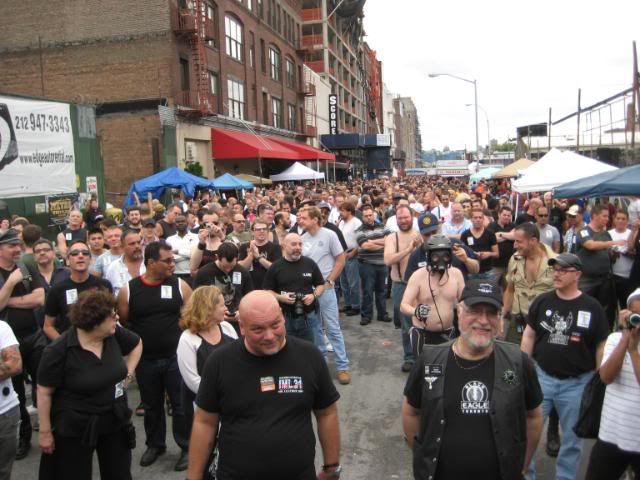 What the crowd looked like from the stage.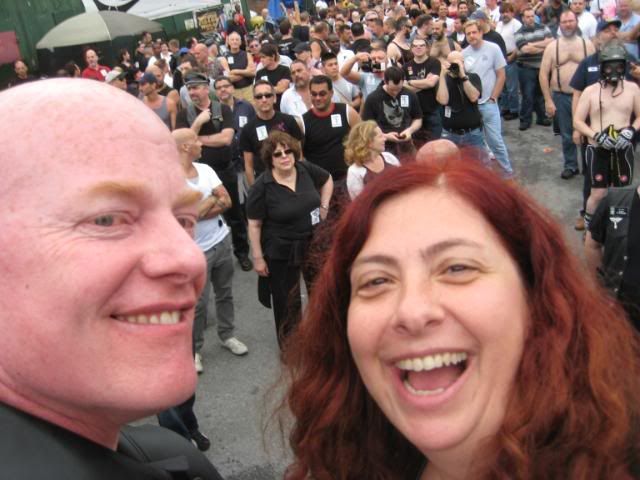 I took a photo of John and me on stage.
Susan and Sigrid
John really deserves this award. He is an active and dedicated member of the kink community and has devoted himself to S/M and politics for over two decades.
He a past president and past chairman of Gay Male S/M Activists and he is the founder and chairman emeritus of the Leather Leadership Conference. And he's founder of Folsom Street East and he has produced 10 of the 13 fairs, including this one.
He has served on the boards of the New York City Gay and Lesbian Anti-Violence Project and the National Coalition for Sexual Freedom Foundation.
In April 2002, he was appointed to Manhattan's Community Board 4. He represents the interests of the over 100,000 residents of the city's west side, from 14th Street to 60th Street, on issues related to quality of life, land use, and budget.
He has been elected to the board's executive committee seven times and will become the board's chairman on July 1.
Congratulation, John! You are a role model for combining sex activism and political activism.