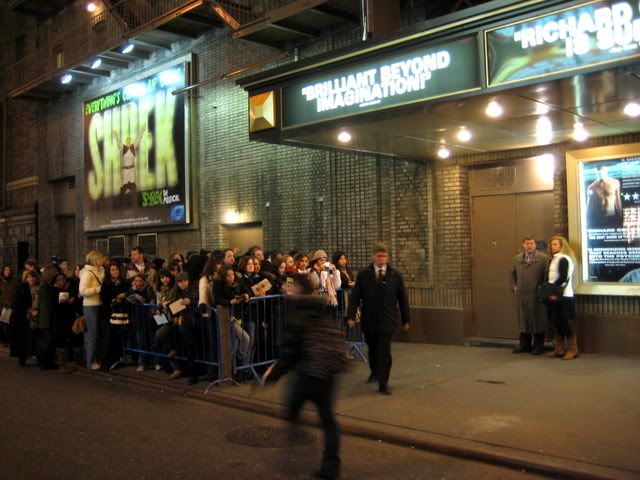 We went to see Equus and we got to sit on stage.  Cheap seats, very close, but a bit uncomfortable (I'm getting old.)
I really liked the ponyboys: how they were outfitted and how they moved.
Afterward the Daniel Radcliffe groupies waited for him to come out the stage door.  It was cold.  We headed to Junior's.