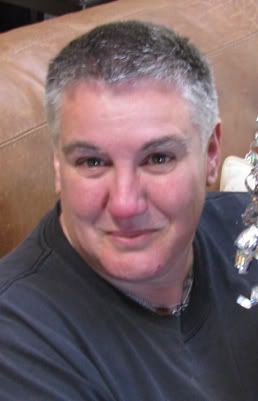 While on my trip, I was shocked to read an email that Caren Cunningham had died.  She was always so full of energy and always had a great attitude.  I was able to go to Asbury Park on Sunday to the funeral and the reception afterward.
Here is the obituary for her.
It is with deepest sadness that we must share with you that Caren Cunningham, our reigning Ms. New Jersey Leather 2009, passed away this morning at the Jersey Shore University Medical Center near her Asbury Park, NJ home. She was 51 years old. Caren was an enthusiastic member of the Lesbian Sex Mafia (LSM), co-founder of TRIBE – NJ's LeatherDykes, a member of the Sirens MC, a founding member of NJ Andromeda, a close associate of Crusty Old LeatherDykes (COLD), and a very, very good friend. During the past year she also volunteered at several community events including Philadelphia' s Liberty Gay Rodeo, Asbury Park's First Friday Leather Nights, and served as a DM for The Floating World.

She was admitted to the hospital one week ago and diagnosed with advanced cancer. Her fiercely devoted girlfriend Cheryl (LSM's Party Officer, Sirens MC founding member/incoming VP), and Caren's mother and brother were with her when she passed.

Caren was an expert horsewoman and dog trainer, biker dyke and leather top. She was employed as a chef for The Center in Asbury Park, a voluntary service organization and supportive residential facility for those living with HIV/AIDS. She had a heart of gold and a wonderfully wicked sense of humor. She gave freely of her time and energy to all she knew, loved her friends unquestioningly, and stood her ground against any adversity.

She was quoted in the Summer 2008 issue of The Jersey Gaze, published by Jersey Pride, Inc., which featured NJ's Leather Community on the cover and as its lead story . . .

"I have been into leather my entire life, starting in my early teens with motorcycle clubs and a BDSM lifestyle. Over the years, as leather has become more defined in the community for womyn, I have been proud to call myself a leatherdyke. Having come up through the ranks and having earned my leathers, it is an honor to be called a leatherwomyn. I am proud to stand with my Sisters and Brothers in the Leather Community."

Caren, it was indeed an honor and a privilege to have stood with You.