AJ and I went on a 90 minute boat ride where we toured the architecture of Chicago and then took a high speed ride on Lake Michigan.
At the turn of the century, because the Chicago River was so polluted, they installed locks and reversed the direction of the river!
Lake Point Tower
You're not supposed to build east of Lake Shore Drive, but a loophole in the law was exploited and this tower was built on stilts on top of a garage on landfill. Built in 1968, it was the tallest building in Chicago. Designed by Schipporeit and Heinrich, students of Mies van der Rohe. With three wings, none of the windows face each other, every apartment has a lake view, and wind forces are lessened.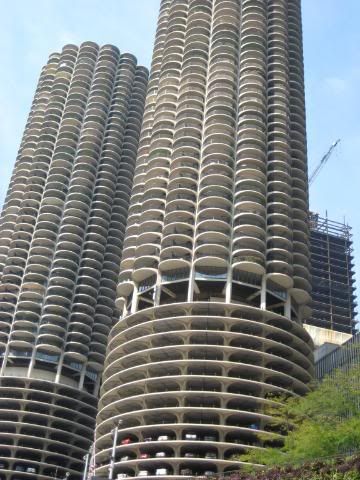 Marina City
I love these two circular buildings that were supposed to be like flower petals but really remind everyone of corn-on-the-cob. Designed by Bertrand Goldberg and built in 1959, it was made of concrete and was the tallest buildings in Chicago at the time. In addition to residential, office and parking, there's a theater and a marina, too.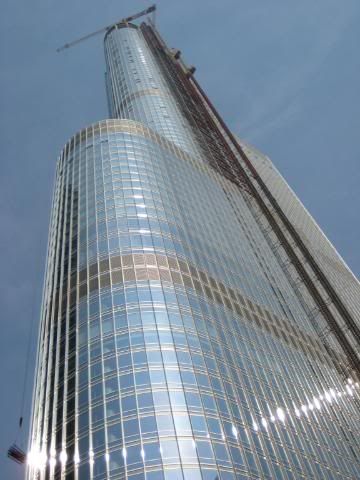 Trump International Hotel and Tower
Trump wanted this to be Chicago's tallest building, but after 9-1-1, no building was allowed to be taller than the Sears Tower, so his plans had to be scaled back. I bet he's pissed now that the Chicago Spire has been approved and will be taller than his building.