I took an extra day when I was in Chicago. AJ and I went to the Navy Pier and we had gorgeous weather.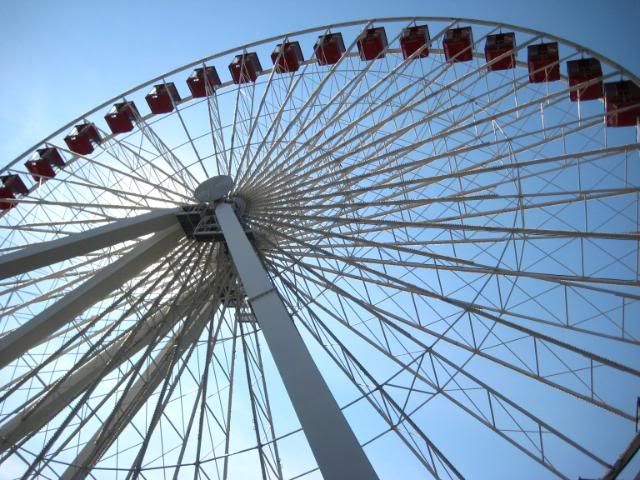 Their ferris wheel is nowhere near as good as Coney Island's Wonder Wheel.
We only got to go around once!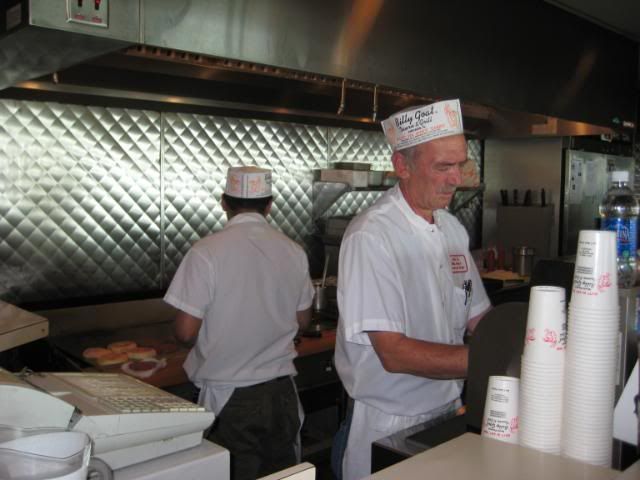 The Billy Goat Tavern has an outpost at Navy Pier.
This place was immortalized on Saturday Night Live by John Belushi and Dan Ackroyd.
Cheezborger, cheezborger! No fries, chips!
I can't find the clip, but here's
the real thing
.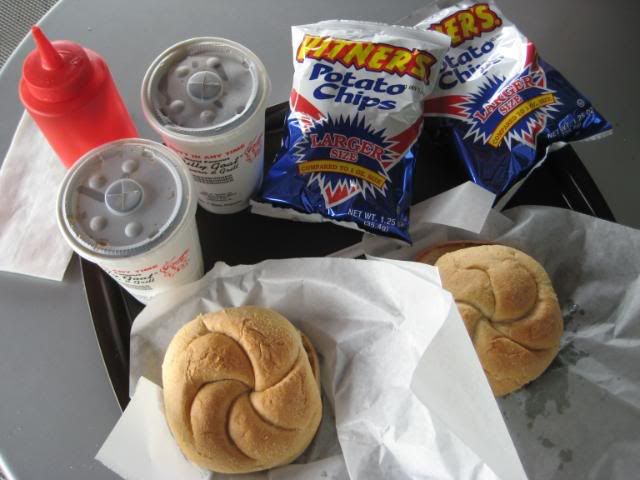 Greasy, but pretty good.