I was at Folsom Street Fair with no real responsibilities and I really enjoyed that. We ran into friends who were working.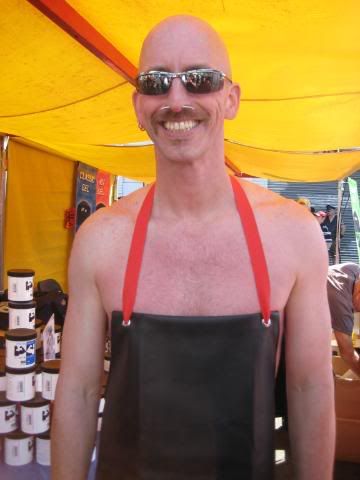 Darryl Flick was looking fine in his apron working for Elbow Grease.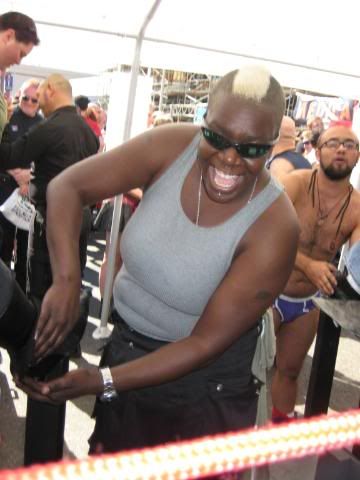 Q (International Ms Bootblack 2008) was blacking boots.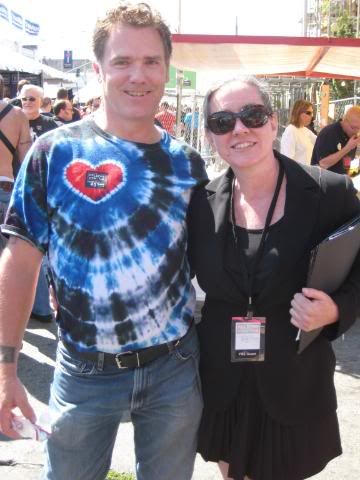 Kelly and Susan.
Susan Wright was working at the fair as the media person for FSF.
She met friendly journalists.
She also had a face to face meeting with
Peter Labarbera
.