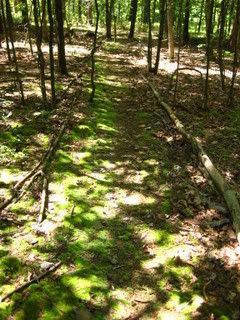 The porn world has "gay for pay" actors. Now are we seeing "gay for play" ball-players?
The Exxxotica New York convention moves from Secaucus to Edison, NJ in the same space that hosted TES Fest 2006 and Floating World.
TES Election results: Parliamentarian: Nayland
Arbiter: Lady Velvet
Board 2 year terms: Thrash, Goddess Coko, Wes, Lady M
Board 1 year term: Richard Cordage
Continuing on the board for another year: Bo, Lady Sabrina, Michele, Sir Guy
Interesting tidbit of info: 50% of the board is African American.
I leave today for Dark Odyssey. I'm traveling with Barbara Carellas. A bunch of my leather family will be there. I am so excited.