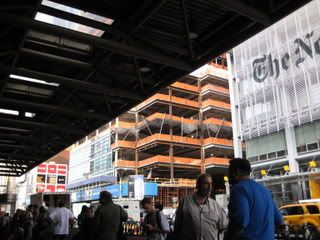 The Midwest Teen Sex Show did an episode on Fetishes. Excellent!
New York State can continue to recognize same sex marriages from other states. I would like to see these marriage performed here, too.
Some of the NYC community is coming together to raise money for a friend who is battling Lymphoma B cancer. The first event will be a Rope Share fundraiser open to all (beginner to experienced).
As pointed out here before, I really dislike John Catsimaditis and he wants to run for mayor of NYC. Here is another story of what a pig he is. He owns Gristede's, which a court ruled has violated federal and state laws by failing to pay overtime to hundreds of lower-level managers at its supermarkets.
Hurry! My Spanking Scenario contest ends tonight at Midnight.